5 Classic Cars to buy at the Amelia Island Auctions 2017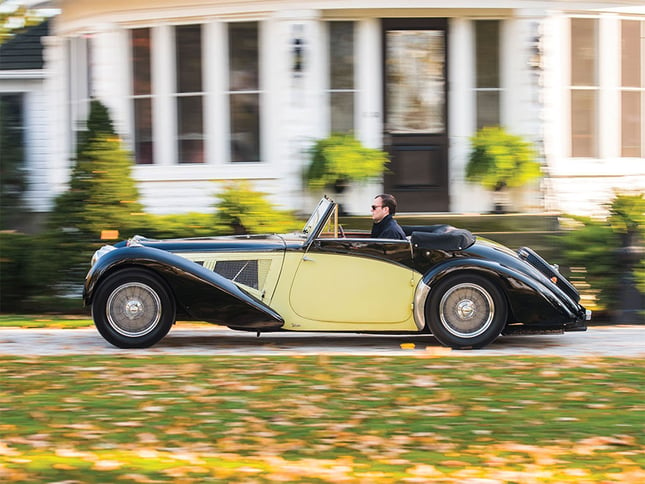 While the United States is well known for the classic car auctions taking place in Pebble Beach and Arizona, many overseas buyers are beginning to discover an important classic car event in Florida. The Amelia Island Auctions take place each year in March, and offers hundreds of classic cars for sale. Here are our 5 picks of the classic cars to buy at this year's Amelia Island Auctions.
1955 Lancia Aurelia B24S Spider America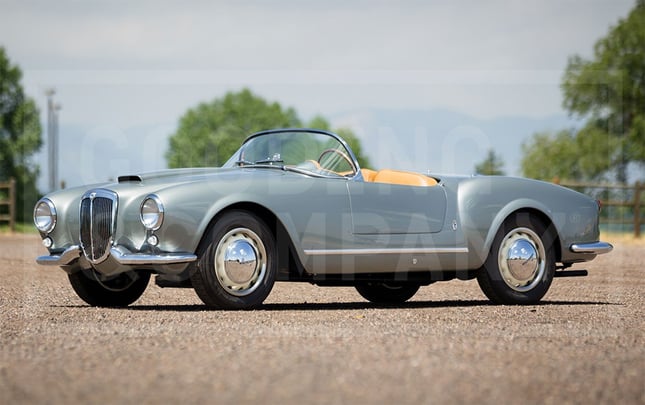 Photo: Gooding & Co.
Estimate: $1,500,000 - $1,700,000
Gooding & Company - March 10
One of only 68 examples remaining, this Spider America has been owned by a single family for the past 30 years. A careful restoration in 2014 ensures this Lancia will turn heads at shows. A similar Lancia will be offered for sale during the same weekend by RM Sotheby's. - Link
1937 Bugatti Type 57S Cabriolet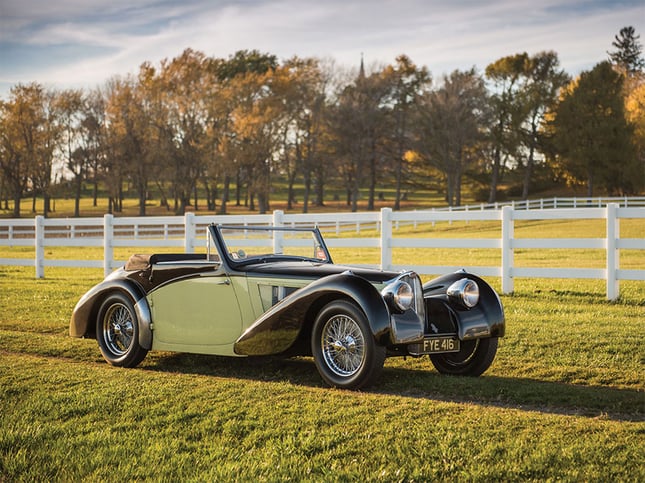 Photo: RM Sotheby's
Estimate: $8,500,000 - $10,000,000
RM Sotheby's March 10-11 - 196 cars

It's a rare treat to find a Type 57S Cabriolet for sale, but what makes this car that much more special is it's just one of four cabriolets built by Vanvooren. Plus this example is highly original and unrestored. - Link
1958 Daimler Ferret Scout Car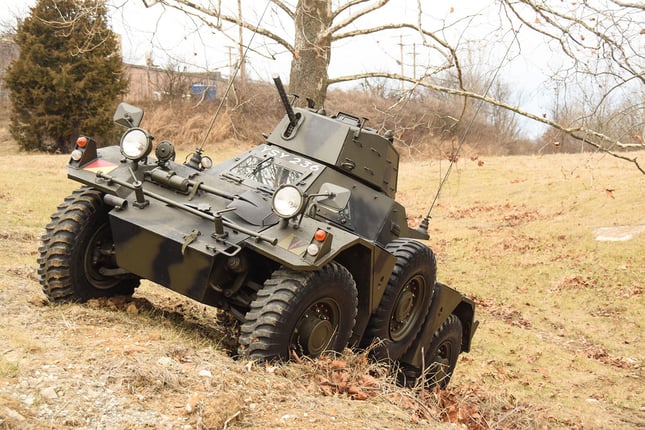 Photo: Bonhams
Estimate: $40,000 - 60,000
Bonhams March 9 - 87 cars

It's a post-WW2 tank outfitted with paintball turrets, and a Rolls-Royce power plant. What more could you ask from a classic "car"? - Link
1950 Mercury Leo Lyons Custom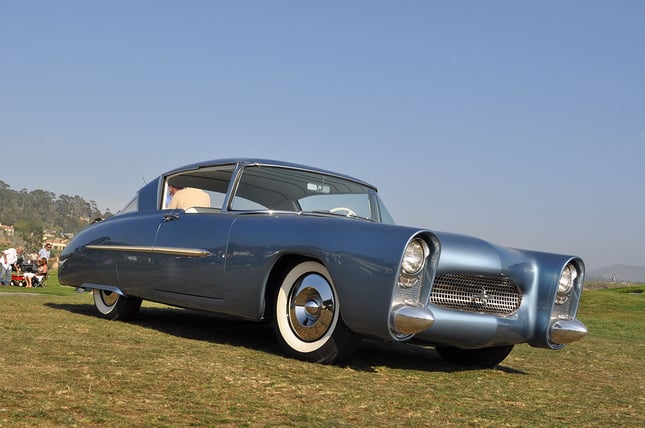 Photo: Hollywood Wheels
Estimate: $100,000 – $150,000
Hollywood Wheels March 10 - 12 - 130 cars

Want to stand out? Buy this custom Mercury built by the famous Leo Lyons. Since its creation in 1950, this custom car has been featured in numerous publications. It has even attended the Pebble Beach concours in 2015! - Link
1938 Auto-Union Wanderer W25K Roadster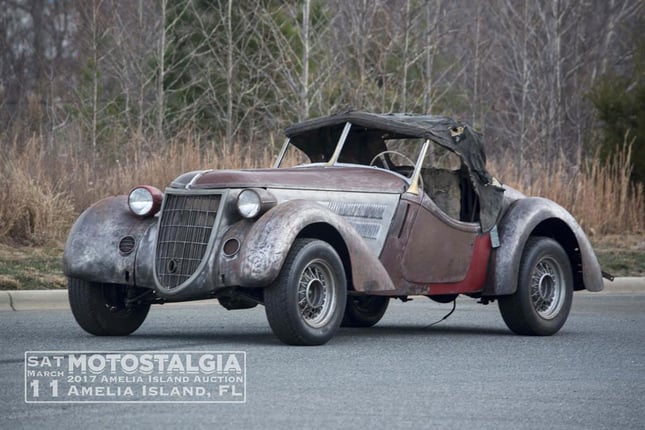 Estimate: $55,000 - $70,000
Motostalgia March 11 - 96 cars

A pre-war sports car is a rare find, especially when its an original Auto-Union roadster. Found in pieces by Nascar legend Ray Evernham, this car is asking for a proper restoration. - Link
---