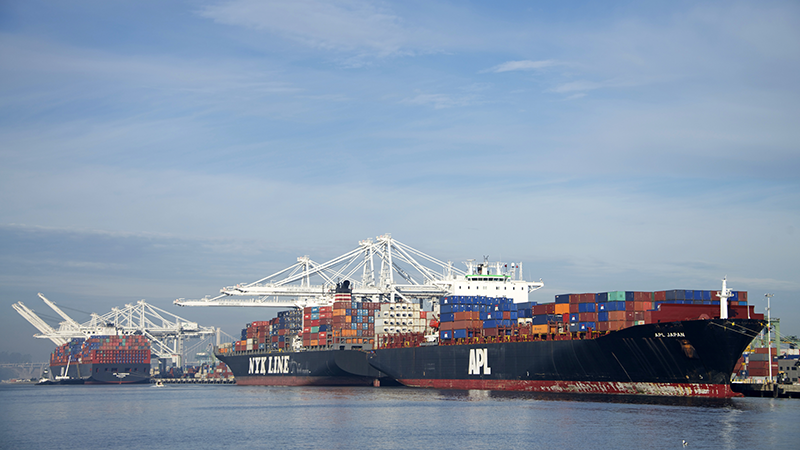 On December 1st, the container shipping giant Maersk Line announced a $4 billion deal to buy Hamburg Sud. The move comes expected considering the push towards industry consolidation amid record-low freight rates. Here's what the move means for container shipping and drayage in the port of Oakland.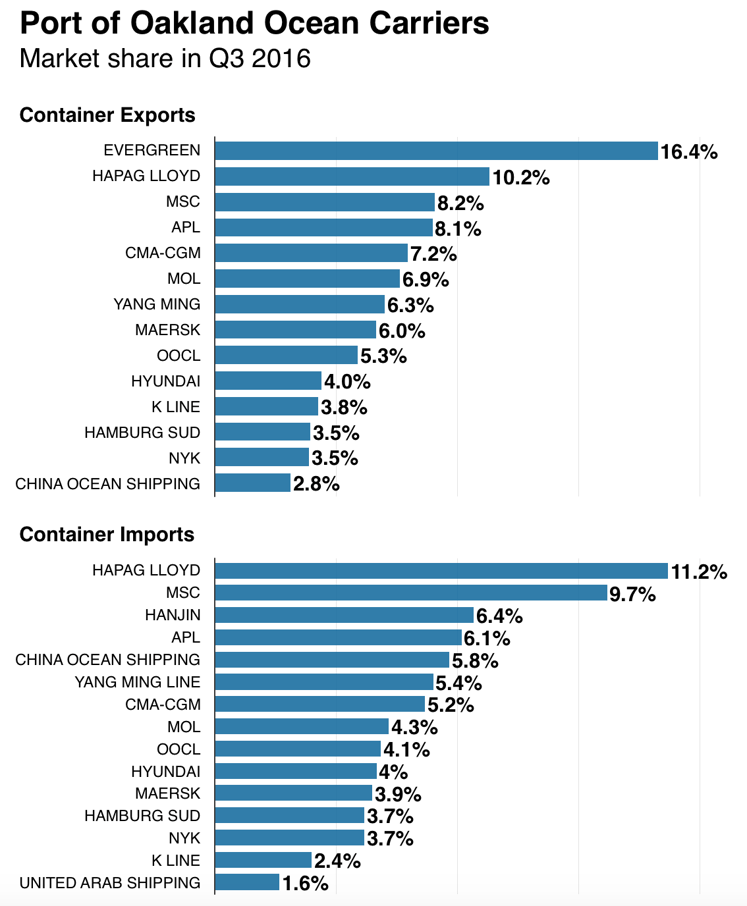 Both Maersk and Hamburg Sud account for a small percentage of Oakland import and export containers. In Q3 2016, Maersk held a 6% market share in container exports from Oakland, and just 3.9% of container imports. While Hamburg Sud held 3.5% of the exports, and 3.7% of imports. Even as both ocean carriers consolidate their container shipments from Oakland, they will account for less than 10% of total shipments.
If approved by government regulators, the buyout is expected to finalize in the second quarter of 2017.
The consolidation of Maersk and Hamburg Sud will have no adverse effects on the port of Oakland container trucking turn times or rates.
Source: Wall Street Journal
---