1928 Bugatti Type 35B from England to California and back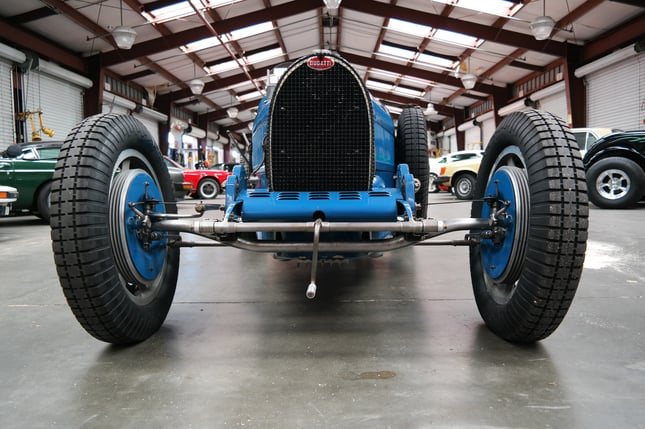 If you own a vintage Bugatti worth millions, chances are you won't be tracking the nimble racer much. Even driving it on the streets would be an issue for most. But not for this Type 35B replica; it has been raced all over California, and crossed the Atlantic twice.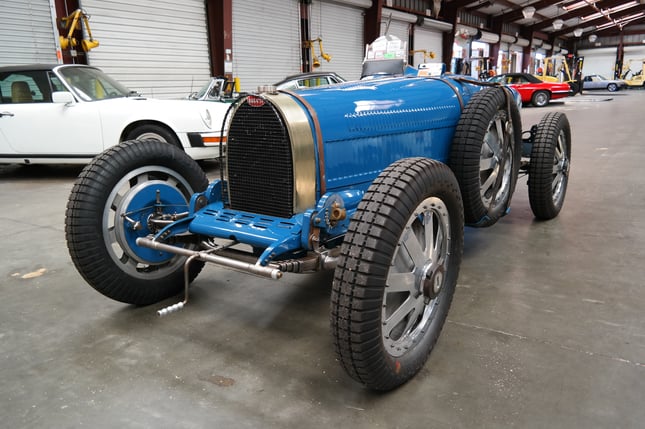 Although the Bugatti is a replica, the car was handcrafted by renowned specialists in England. Built in 1999 by Crosthwaite and Gardiner, the company previously commissioned by Audi and Mercedes to recreate the Silver Arrows. The Type 35B was handcrafted to closely match the original look and performance. It was so well built in fact, that the car was kept in an inflatable and climate controlled carcoon for four years until it was sold and shipped from the UK to the MacPherson Collection in California.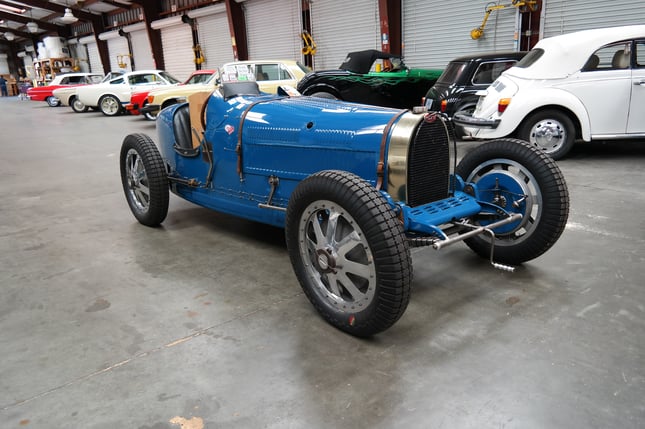 From 2004 to 2008, the car was kept on display until the MacPherson Collection was auctioned off by RM Sotheby's. The Type 35B was acquired by an avid racing fan in California, who immediately sent the car to Phil Reilly and Co to have the 130hp 2.3-liter 8-cylinder supercharged engine rebuilt and prepared for historic racing.
Nearly a decade after its creation, the Bugatti Type 35B BC83 was finally put on track at the Sonoma Raceway in 2009. Since then the car has been raced half a dozen times at events such as the Rolex Monterey Historic Automobile Races, the California Mille Rally, and the Wine Country Classic. It also took part in the Quail Motorsport Gathering during the Monterey car week.
After six years of racing, the car was consigned to Fantasy Junction where it found an overseas buyer in the UK. West Coast Shipping worked with Fantasy Junction to load the car in a 20ft container and ship it from the Port of Oakland to the United Kingdom.
---