Buying Cars During Covid-19: Where The Deals Really Are

An Analysis On The Car Market
With Our Friends From Fantasy Junction
As business and industry navigate through the Covid-19 pandemic, the collector car market hasn't missed a beat. Despite the postponement and ultimate cancelation of most automotive festivals, gatherings, and in-person auctions, cars continue to trade hands both locally and globally. And with the help of technology, every aspect of the transaction can be handled remotely.
Just as we witnessed during the 2008 recession, the cars which tug at our nostalgic hearts remain a solid commodity through these tumultuous times. Unlike the everyday used cars which have fallen in value by over 20%, the collector car market is proving its lasting strength. We continue to see solid results on mid to upper-tier collector cars sold in these past few weeks.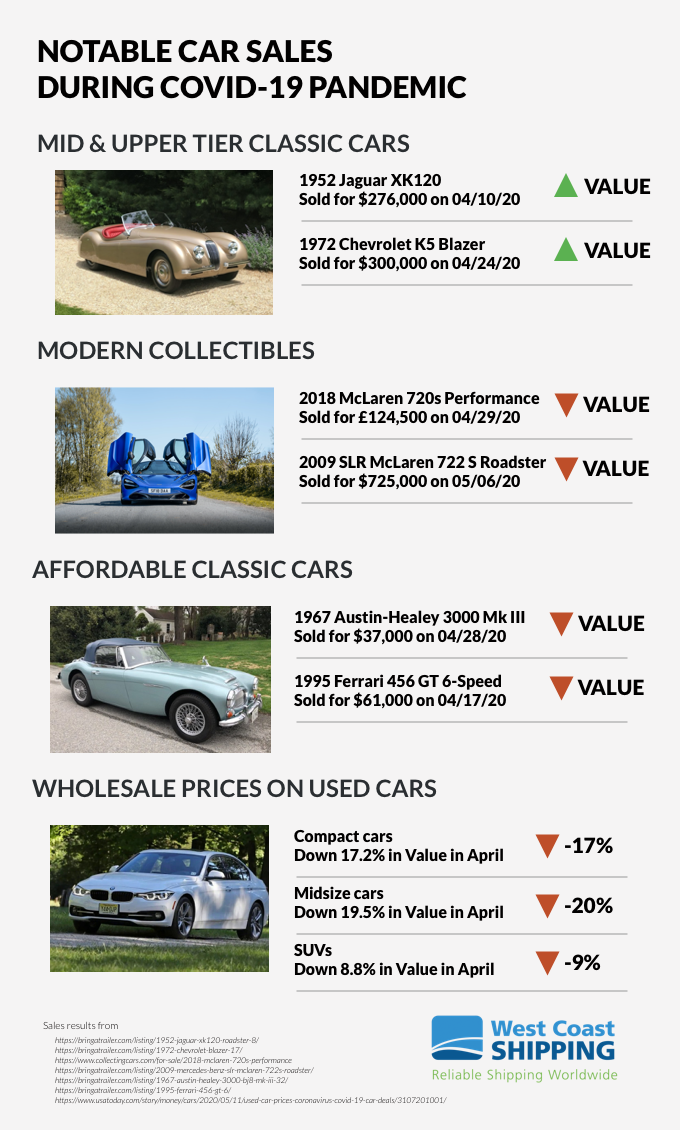 Yet the results reported publicly from online auctions are just a small part of the picture, as private transactions continue to make up the majority of all car sales. We wanted to get an inside look into what the dealers are experiencing during the pandemic, and who better than to hear from than Spencer Trenery of Fantasy Junction.
Founded in 1976, the dealership has traded in some of the most incredible collector cars in the world and has gone through numerous periods of market highs and lows. As Spencer puts it, "Over the past 44 years, we've paid close attention to market changes as part of our general business operations. This period has been no exception". Each one brought their own challenges, but vehicles continued to change hands. Spencer says today is no different. In fact, he reports seeing increased interest in high-end collectible cars.
"While it might seem more likely that sales and marketing intensity would decrease, we have found the opposite to be true, with sales being very strong, particularly for Enzo-era Ferraris and other desirable cars in the higher price regions" - Spencer Trenery, Fantasy Junction.
What the Coronavirus pandemic has brought around to the car market, is the need to innovate in response to the new challenges. As social distancing prevents most from leaving their homes, dealers are finding new ways to help buyer's buy remotely with confidence. To help his customers, Spencer began to offer complete virtual inspections to all buyers. Allowing buyers from anywhere in the world to get a first hand look at the vehicle.
Take a look at a remote video inspection done on a Ferrari 250 GT Cabriolet: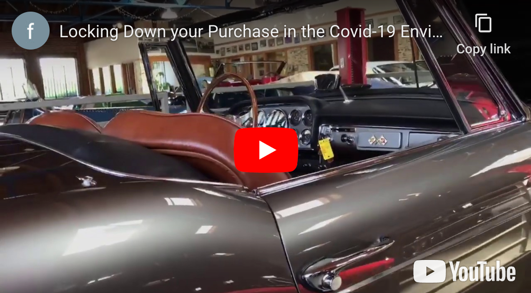 Even after the pandemic is over, innovations like these will likely remain as remote buyers will continue to see the added benefit of a real-time inspection via live video. The only remaining part of the puzzle is getting that dream car home.
Luckily logistics remain an integral part of every day life, as local and international shippers continue to operate as essential businesses. West Coast Shipping remains open and we continue to transport cars worldwide without interruption.
Ports remain open nationwide and are accepting cargo
Ships continue to sail with minimal cancelations
US customs continues to validate and approve vehicles for export and import
Overseas partners remain open and help with clearing cargo
Our office staff continues to work remotely
Warehouse visits remain by appointment only
We were looking forward to Monterey Car Week this year, but as with most large events in this climate, it too was cancelled. We will miss seeing you all at the auctions and parties this year, but we're happy to continue helping our customers bring their dream cars home.
---