9 classic cars to buy at Retromobile 2017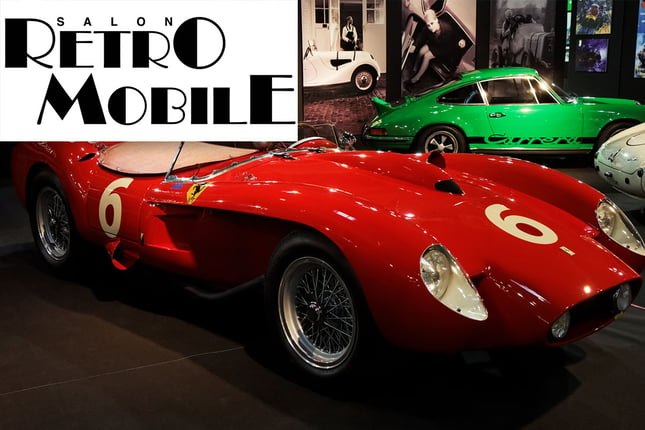 What is Retromobile?
Hundreds of exhibitors displaying over 500 of the most beautiful classic cars with Paris in the backdrop. Not only can you gaze at classics here, but you can buy them. With Bonhams, RM Sotheby's and ArtCurial all holding the first European auctions of the year during the show. Retromobile takes place from February 8th to the 12th.
Bonhams
1. 1935 Aston Martin Ulster CML 719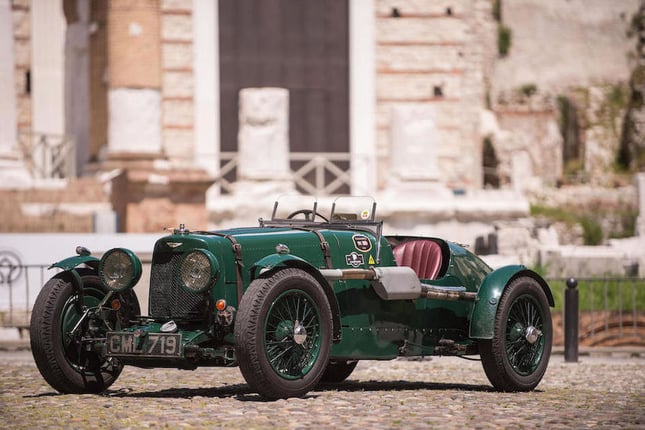 Photo: Bonhams
The Ulster going up for sale in Paris took part in the 1935 LeMans and finished 5th in class. The buyer is guaranteed entrance to prestigious classic car events such as the Le Mans classic and the Mille Miglia.
Valued at $1.7 million to $1.9 million - Link
2. 1955 Austin-Healey 100M Le Mans roadster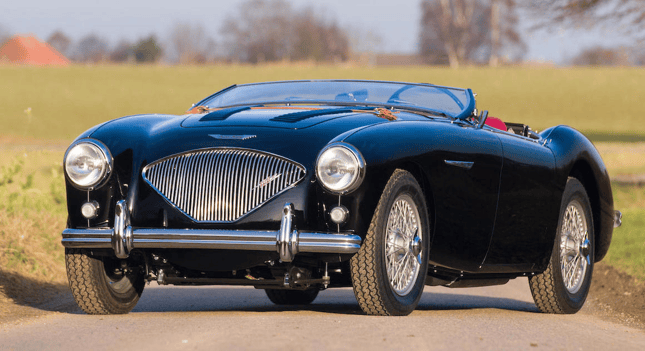 Photo: Bonhams
One of the few Austin-Healey 100Ms to come with the Le Mans kit factory installed. The car has also had a concour level restoration which was completed only recently, making it a worthy concours contender.
Valued at $210,000 - $270,000 - Link
3. 1985 Audi Quattro Sport coupe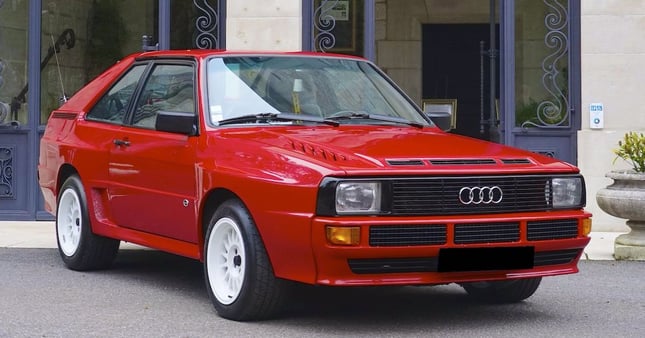 Want to drive a Group B legend on the roads? This is your chance. Bonhams is selling 1 of only 164 original Audi Quattro Sport coupes this weekend in Paris.
Valued at $350,000 - $430,000 - Link
RM Sotheby's
1. 1970 Porsche 917/10 Prototype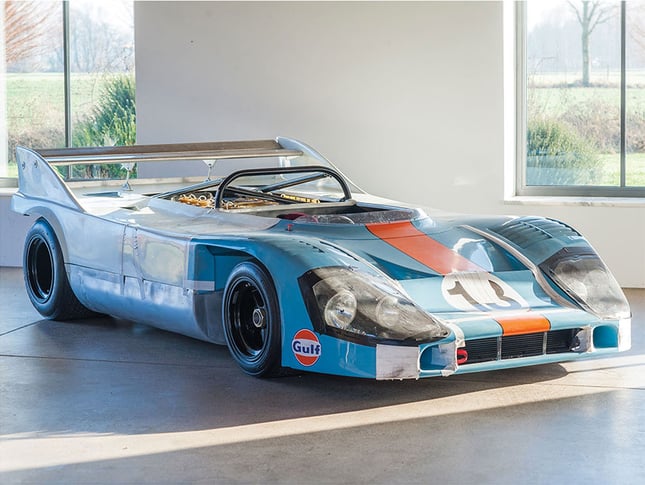 Photo: RM Sotheby's
Here's your chance to own a part of Porsche's automotive racing heritage. This is the prototype 917/10 Spyder which was used as a development vehicle to help Porsche win the 1972 Can Am Driver's Championship.
Valued at €4,600,000 - €5,500,000 - Link
2. 1934 Alfa Romeo Tipo B P3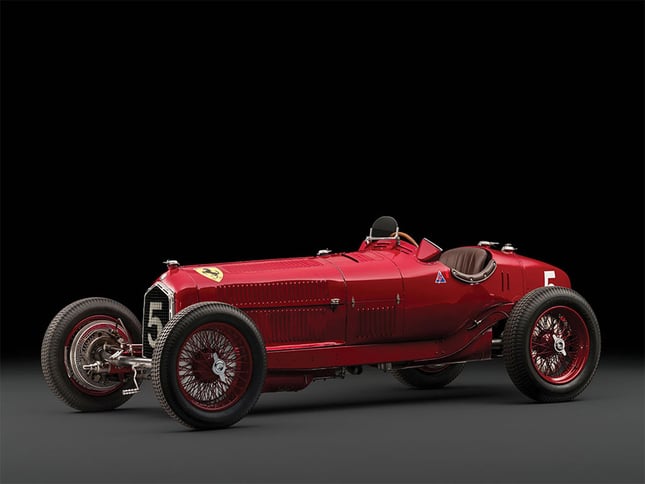 Photo: RM Sotheby's
An authentic pre-war Alfa-Romeo with historic racing under its belt will ensure a high asking price at auction. Not surprising that RM Sotheby's values it at up to €5 million.
Valued at €3,800,000 - €5,000,000 - Link
3. 2012 Aston Martin V12 Zagato - Link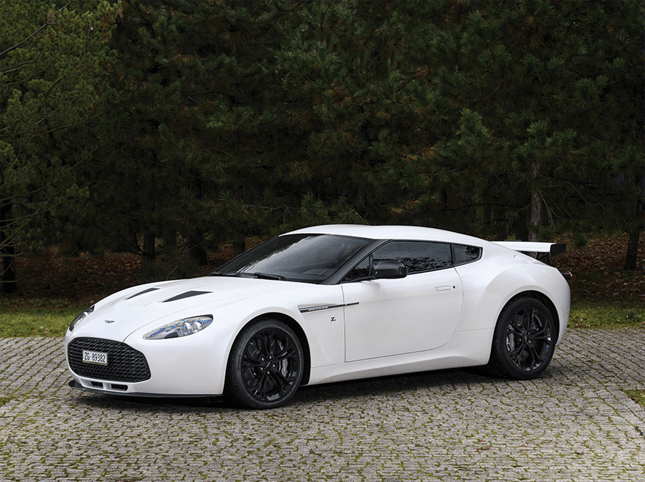 Photo: RM Sotheby's
When Aston Martin and Zagato combined their efforts in 2011 to create the V12 Zagato, they ensured that each of the 65 cars built were customized to each customer. Known as the "No. Zero" car, this Zagato is one of the first to come to market by an original owner.
Valued at €625,000 - €675,000 - Link
ArtCurial
1. 1935 Bugatti Type 57 Atalante découvrable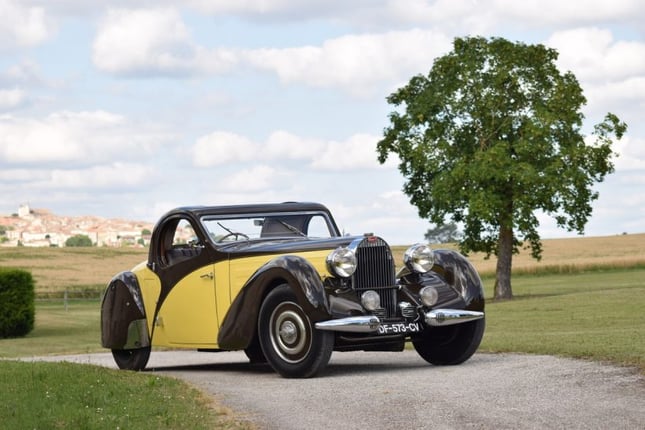 Photo: ArtCurial
One of Bugatti's most stunning cars is the Type 57. This example with the fold down roof is the only remaining car with its original chassis.
Valued at 1,000,000 - 1,500,000 € - Link
2. 1936 Delahaye 135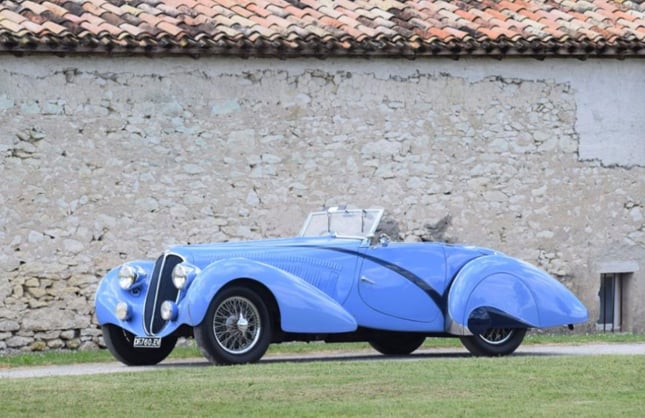 Photo: ArtCurial
One of only 6 coupes produced by coachbuilder Figoni et Falaschi. It remains as one of the most stunning Delahayes ever produced.
Valued at 1,200,000 - 1,800,000 € - Link
3. 1965 Dino Berlinetta Speciale par Pininfarina
Photo: Copyright Alexis Boquet
We saved the best for last! This prototype Dino is perhaps one of the most important prototypes ever created. It set the design language for many of the Ferraris and Dinos that followed. While the exquisite design is worth the price alone, this prototype car is a non-runner.
Valued at 4,000,000 - 8,000,000 € - Link
---