Ship Your Cars Through Our New Enclosed NJ Export And Import Facility
We're excited to announce the launch of our new auto export and import facility in New Jersey. We will continue to provide the same quality service on the East Coast as we are known for in California. And with 70,000sq ft of secure enclosed space, no car will be stored outside before departure.

Vehicles Stored Indoors
It's a common misunderstanding that vehicles shipped overseas are exported as soon as they arrive at the shipping facility. Vehicles are typically stored for one to two weeks while documents are processed, and a spot is secured for them in a shipping container. While that takes place, nearly all shippers will store cars outside before being loaded. While it may not be a problem for most cars in California, because most of the time it's sunny.
But the East Coast climate is not kind to vehicles. It snows, rains, and sometimes hails. The exposure to the elements has a heavy toll on classic cars in particular. Their seals will leak, the metal will rust, and mold develops in the interior. This is what we aim to change with our New Jersey facility.
Our location provides an enclosed climate controlled space for all vehicles. In fact, we store over 250 vehicles indoors. No more danger of having your classic cars affected by the rain or snow.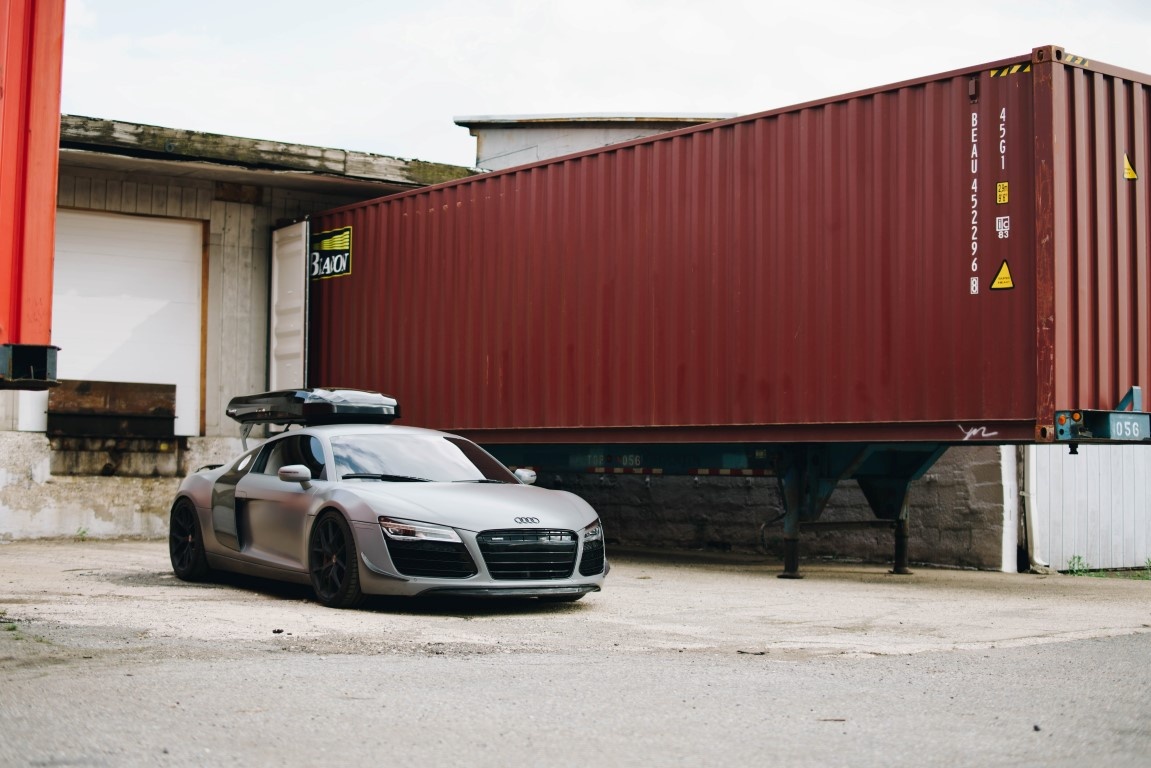 Hundreds of Consolidated Destinations
With our New Jersey facility, we continue to provide consolidated car shipping to most major ports worldwide. Consolidation ensures affordable export and import solutions for nearly any vehicles. Consolidated destinations include the major ports in Germany, Netherlands, UK, France, Australia, New Zealand, the UAE, and many more. Use our calculator to see all available destinations with consolidation.

Project Cars Handled Safely
During the past decade, we've shipped thousands of project cars of all shapes and sizes. Through this experience, our team has come to learn that the only way to move a project car is using specialized equipment. Many shippers continue to utilize regular forklifts to load/unload project cars, and move them around the facility. While this saves time for the shipper, forklift forks damage the car's underbody. We've seen numerous cars that after being handled with a forklift, visible damage remains underneath. This damage can only be avoided using specialized equipment to move classic cars only by the tires. It takes longer, but it ensures your vehicle arrives overseas in the same condition it was delivered to us in.

Climate Controlled Long Term Storage
With our new facility in New Jersey, we provide long term storage solutions for classic cars, race cars and exotics in a climate controlled environment. If you don't require frequent access to the vehicle, this is a great solution to keep your vehicles safe and secured.
---