An Overseas Road Trip In The Nardo R8
Cars are meant to be driven, and nobody embraces this philosophy more than Erik Dietz. We say this because for the next 6 weeks he will drive his famed Nardo R8 throughout Europe. Here's a quick chat with Dietz about why he's doing it.
How did the European trip come about? And why not just rent a car during the trip overseas?
When I ordered NardoR8 originally, I had planned to take European Delivery, but I wasn't able to because my father was diagnosed with cancer at the same time. I was busy taking care of him, so I just took delivery at my dealership. Ever since then, I've dreamed of making it back to Europe with NardoR8 to hit all of my bucket list items. This year, in collaboration with Michelin, we found a way to make that happen and I couldn't be more excited.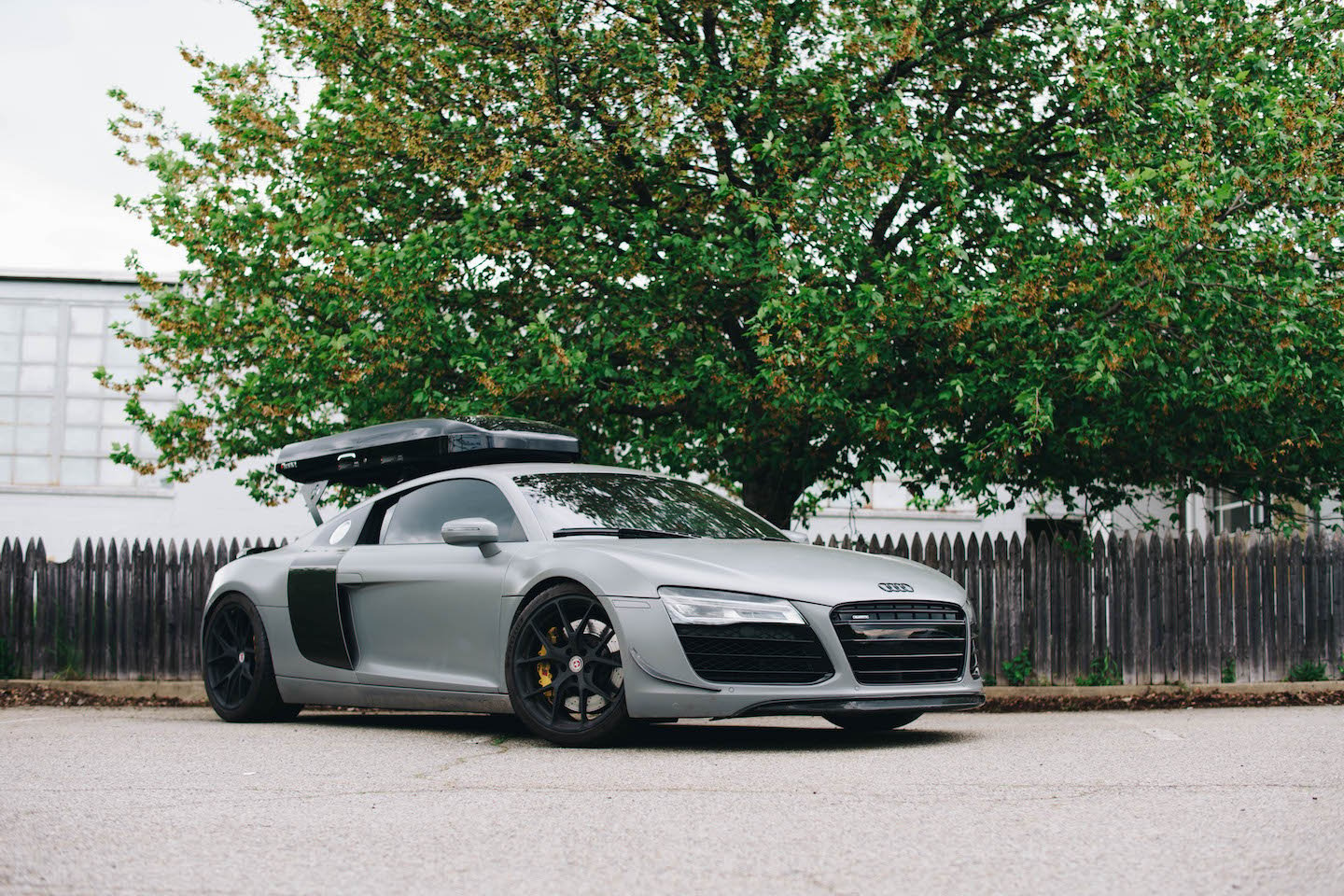 What's the itinerary like?
Simply put, it's packed. I'm there for 6 weeks of nonstop driving. I'm beginning with Northern France and Paris before heading to attend the 24 Hours of LeMans. After the race I begin a week and a half of track days and visiting manufacturers. I'm hitting Nurburgring, Hockenheimring, Zandvoort, Spa and maybe a few others if I can fit them in. From there I begin my tour of Europe, where I'm trying to hit 15-20 countries before ending up in England for the Goodwood Festival of Speed. After that, it's time to ship NardoR8 back to the US and begin the journey back to California in time for Monterey Car Week.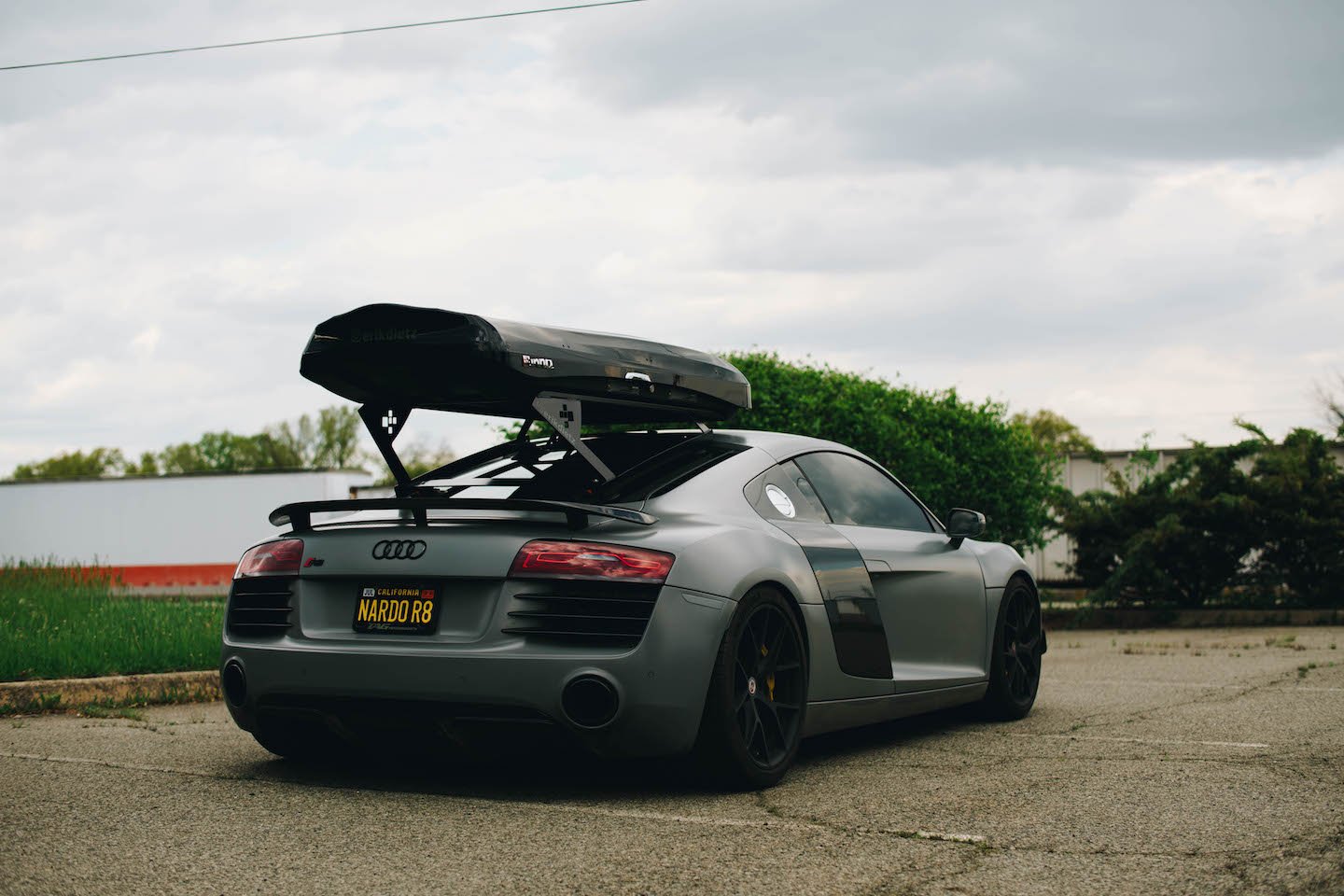 The Nardo R8 has in a way become the poster child for a reliable supercar. I believe last we checked, the car had over 116k miles on the odometer. Was there ever a time where you avoided putting miles on the car?
Honestly, I've never been afraid to put miles on my cars. The first supercar I ever drove was a Ferrari 360 that belonged to a friend of mine and he had over 80,000 miles on it. He introduced me to the world of cars and his philosophy was that sports cars are toys, albeit very expensive toys, and not meant to be investments. I tend to agree with that and have always driven my cars with that philosophy. My cars are an investment in my happiness, not in monetary value. I don't care if I lose money on them, because I am buying them for a very specific purpose...to be driven...hard...everywhere. The second day I had NardoR8 I took it to the track. Since then it's had over 100 track days and been driven in every type of weather from the blistering heat of Death Valley to a snow storm in Canada. I love to drive it, plain and simple.

You recently drove from California to New York, was this your first cross country trip in the Nardo R8?
Actually it wasn't. In March I did my first cross country trip, beginning in San Diego and driving to Florida, up to Washington DC and then back across the US. I'm on a mission to hit all lower 48 states before the end of the year. So far I've hit 42 states and I'm planning to hit the last 6 states in August when NardoR8 returns to the East Coast. I've done several trips to Canada and might do another before the end of the year. I love going up to Vancouver and driving the Sea to Sky highway up to Whistler. It's absolutely beautiful.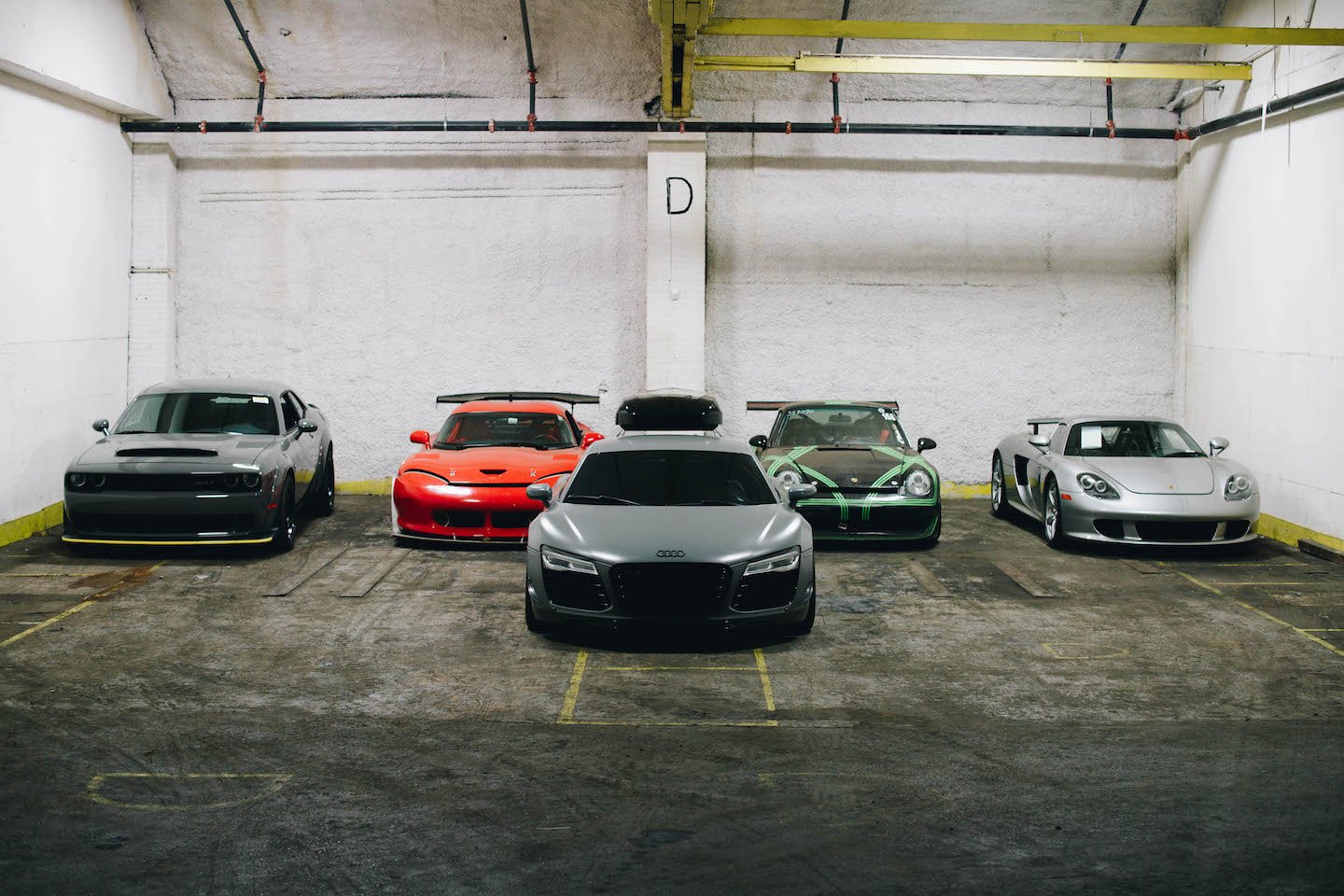 Tell us a bit more about the Autobahn Club of LA and the idea behind it.
ACLA is meant to be an enthusiast based club that helps introduce people with a common passion to the world of cars. Often times getting into the sports car realm can be overwhelming and a lot of people don't know where to begin. We set up events to introduce them to the community, as well as drives to help them learn how to safely take advantage of their cars and to start to realize their potential. In addition, we've provided a preferred list of vendors ranging from car dealerships to tuning shops and everything in between, to make it easier for the newly minted enthusiast to find what they are looking for without being taken advantage of.
---