British sports car goes across the world to take part in legendary Mille Miglia race
The proud new owners of this gorgeous Austin-Healey 100-4 just took delivery of the car on the small island of Tenerife, off the coast of West Africa. What do the they have in store for it now? To take it on one of the most legendary road rallies in Europe, the 1000 Miglia.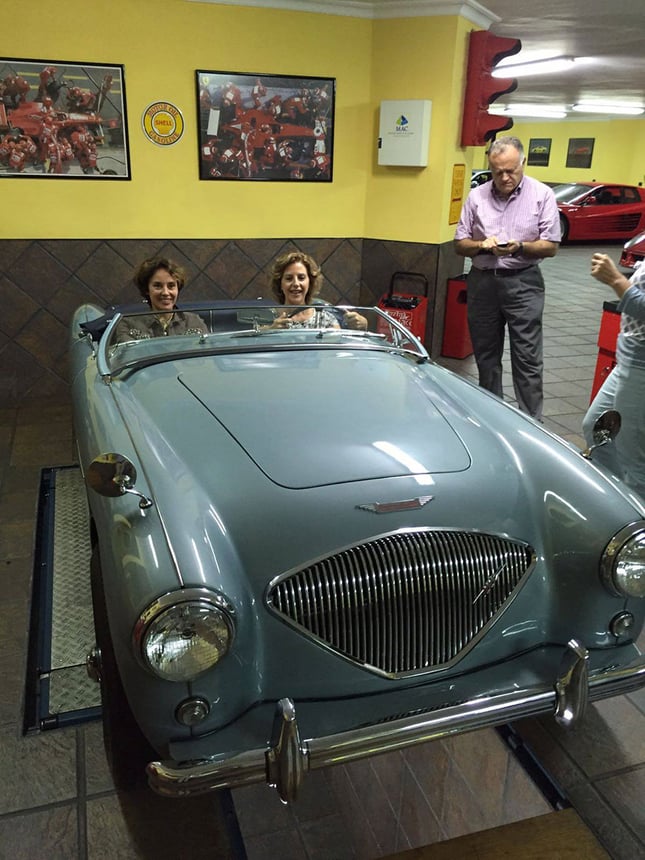 The Mille Miglia race is one of the most iconic and historic road rallies in Europe. It was first held in 1927, covering a 1,000-mile route from Brescia to Rome and back. The race was known for its challenging course, winding through the Italian countryside and attracting top drivers from around the world. The Mille Miglia was discontinued in 1957 due to safety concerns, but a revival event has been held annually since 1977, featuring vintage cars that participated in the original race. Today, the Mille Miglia is a celebration of classic cars and the history of motorsports, drawing enthusiasts from all over the globe to witness the spectacle of these beautiful machines in action. The proud new owners of the Austin-Healey 100-4 are sure to have a thrilling and unforgettable experience participating in this legendary event.
---