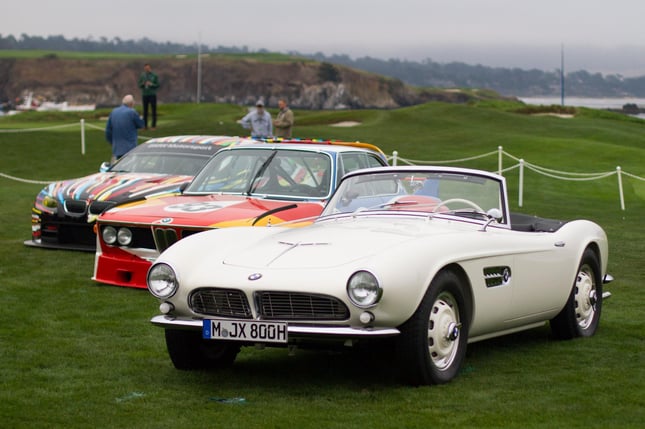 One of the most anticipated cars at Pebble Beach this year was Elvis Presley's 1957 BMW 507. Painstakingly restored over the course of 2 years by BMW, the car was finally revealed in all of its glory.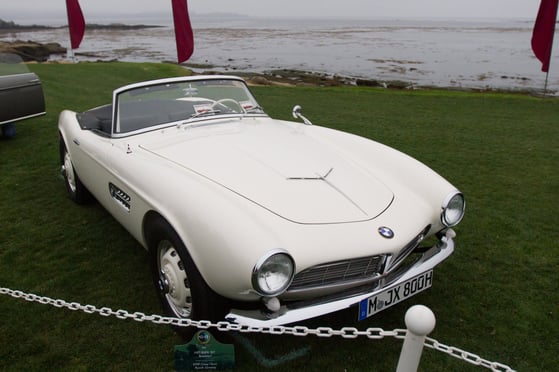 Elvis purchased the car originally in Germany while he was in the Army.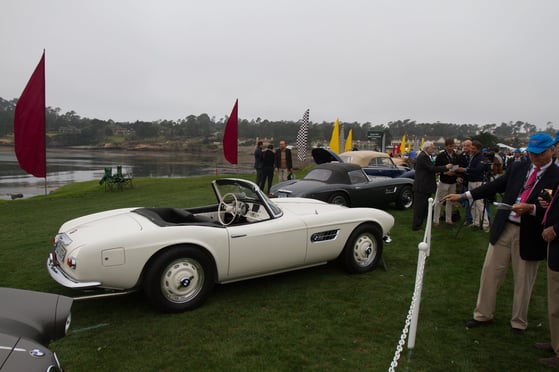 Some say the car was kept in Germany once the lease was up. Others say that the BMW was shipped from Europe to the USA.