Leading Classic Car Sources in Florida
Florida is one of the largest markets for classic cars from the Southern United States. With our recently opened location in Florida, we now cover all coasts and make it affordable to transport cars from anywhere in the US.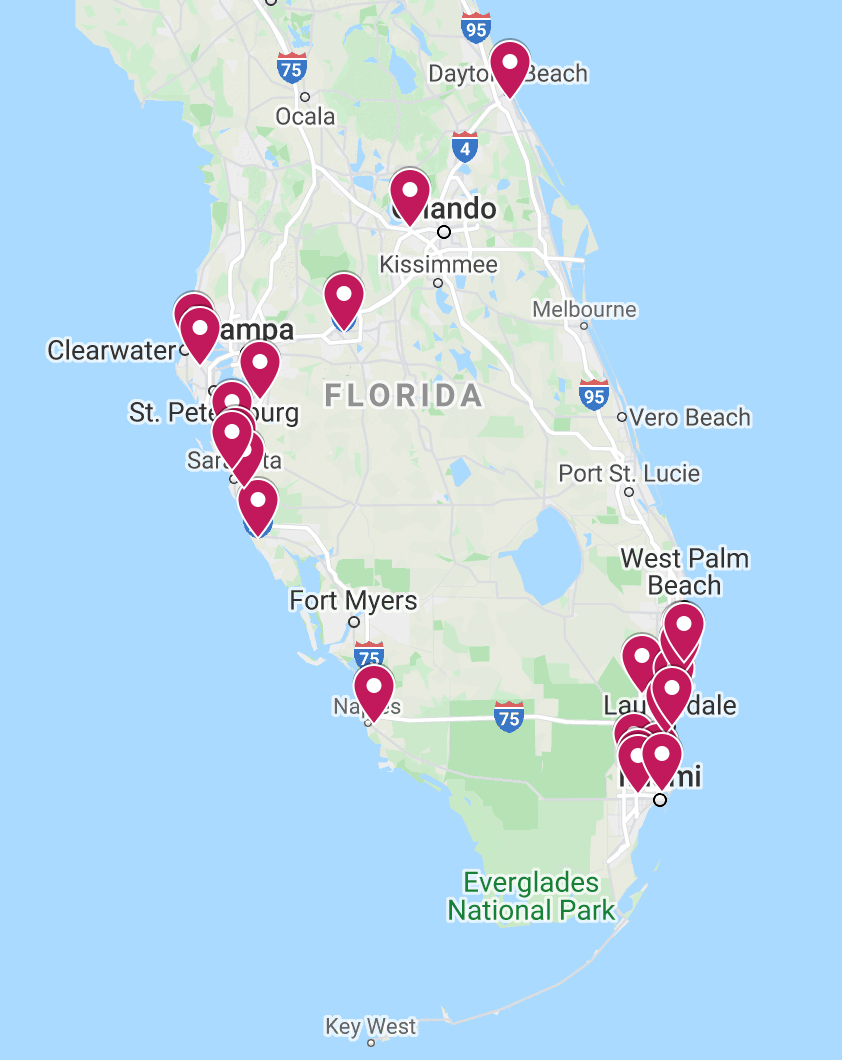 We have a network of dealers and scouts in Florida who specialize in classic cars, and there are hundreds of newly offered classics in stock. Click on each logo to see the list of cars and motorcycles available for sale.
---