After 56 Years, This C1 Corvette Found a New Home In Germany
Cars are bought and sold everyday like clockwork, but few of these transactions ever include a story such as this. Meet Ms. Melder, a fascinating lady from Texas whose daily driver for over 45 years was a Corvette C1. She purchased the car new in 1961, and drove it to work everyday. As she put it during our conversation, "if you like your ride, you're gonna love your work."
Admittedly, Ms. Melder's favorite car has always been the Porsche 356. She loves them for their beauty and simplicity. But that day, she left the dealer lot in a Corvette C1 because she couldn't afford the extra $1,000 for the Porsche.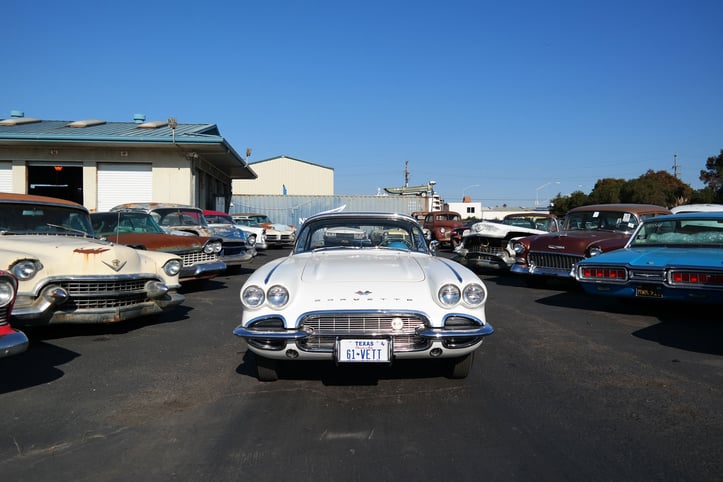 Driving off the lot it was impossible to not fall in love with the Corvette. Ms. Melder named her Bess. "Bess has a little kick to her, but she's still sweet and nice. She'll burn rubber for you if you really want to do that", she adds.
When Ms. Melder retired, so did Bess. Now she was only driven on weekends. To avoid putting miles on the car, Ms. Melder purchased a Mercedes 450 SEL for her long trips. As time went on, Bess saw even less of the road and more of the lonely garages. Ms. Melder knew she had to let Bess go to a new home. A home where she would be appreciated and cared for. She wasn't going to hand her over any other way.
Now she had the perfect opportunity to move on to a Porsche. Ms. Melder initially wanted a Porsche 356 Speedster but their values today can easily reach a few hundred thousand dollars. So Ms. Melder decided to try out some of Porsche's newer offerings, the 2018 Porsche 911.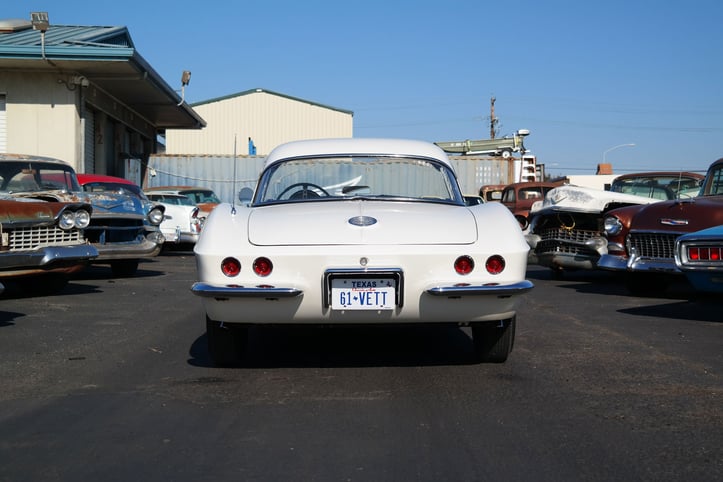 When she inquired the dealership about trading in Bess, they were hesitant in taking on such a responsibility. They put Ms. Melder in contact with Jose Romero of Driver Source, a classic car dealership in Texas.
Romero was the right man to appreciate Bess's story. He's been involved in the classic car trade for over a decade. "They gave her my number, and her and I met and have become amazing friends", says Romero. He purchased the Corvette directly from Ms. Melder and added it to his inventory.
"I told Jose that if he sold it to someone who is going to be riding around and doing anything uncivil to that car, I didn't care where they were, I was coming to get them."
However Romero knew that the story of Bess and Ms. Melder would garner more interest online, so he placed it for sale on Bring a Trailer, an online car blog and auction platform. "I thought it would generate a lot of excitement and I wanted to share her story, I think we accomplished that!", says Romero.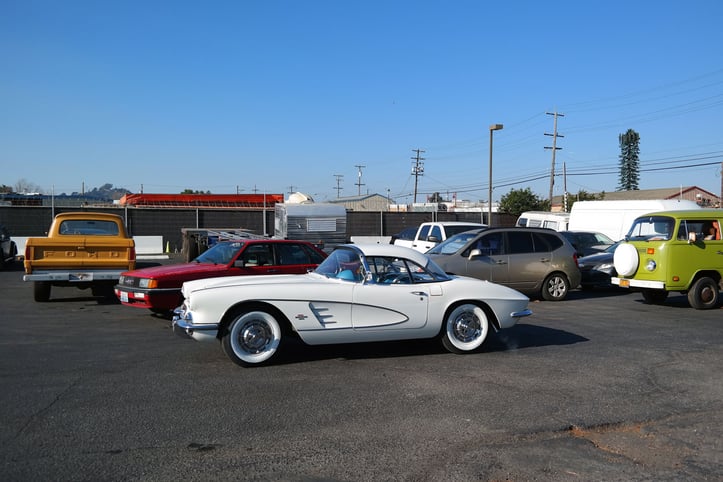 With the car listed on both Driver Source and the Bring a Trailer auction, it was just a matter of time before Bess caught someone's eye.
Over in Germany, an avid car collector by the name of Christian received the Bring a Trailer newsletter one winter afternoon. "After I saw the car and read the story, I knew I have to get this car. I was immediately in love." he adds. Christian collects American and German classics, however his real enthusiasm is for the American cars.
The last day of the auction proved action packed with a bidding battle. Ultimately Christian had the winning bid and breathed a sigh of relief. Now Ms. Melder was betting on him to pamper and spoil Bess.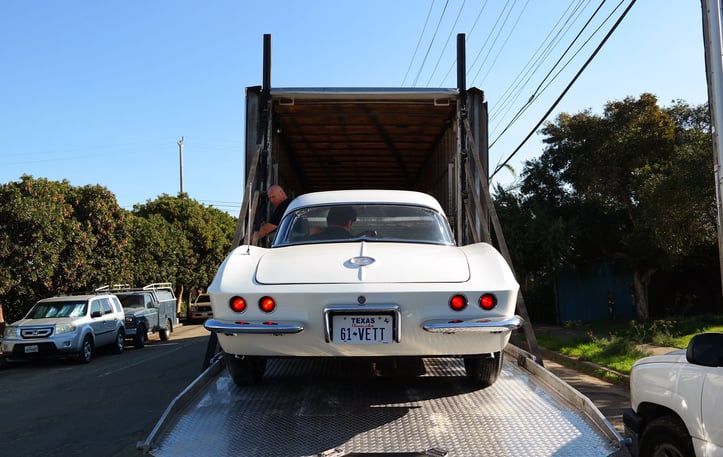 Bess had the longest journey of her life ahead of her. She would travel thousands of miles by road and ocean. Fortunately she wouldn't be the one driving. She was collected by a car carrier and taken to our facilities for export to Germany. Her documents were checked by US customs, and she will be placed in a shipping container. Then she will board an ocean vessel and set sail for 30 days towards Bremerhaven.
It's a bittersweet departure for Bess, but in Ms. Melder's own words, "it was time for Bess to go to a young family that was going to take care of her, love her, and appreciate her."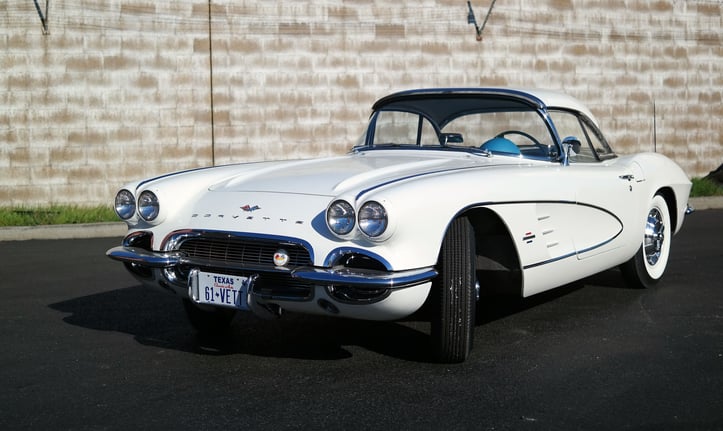 What was next for Ms. Melder? "I just took delivery of the 2018 Porsche Carrera. You have no idea how much I love it, it's so sweet. I'm going to name it Sweetness!"
"Take care of my lady. She'll always be faithful to you. Just don't mess her up!" - Ms. Melder adds as our conversation comes to a close.
Christian plans to preserve and keep the car forever.
Have an interesting story to share about your classic car? Let us know.
---