Rarest Camaro: COPO 1968 Camaro Z/28 Convertible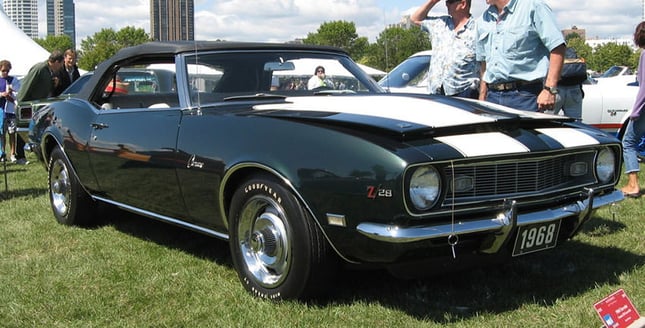 Numerous variants of the Camaro have been built during its 50-year production run. None have been as rare as the Convertible Z/28. Built on a Central Office Production Order (COPO) of Vince Piggins, Chevrolet's Manager of Product Performance, it remains as the only Convertible Z/28 ever made.
Why was it created? During the Camaro's first production in 1967, the Z/28 variant was offered as a track-only car. Vince Piggins wanted to change that and sell the Z/28 for public roads. He knew that the only way to do so was to convince Chevrolet's General Manager Pete Estes.
Vince had the perfect plan. He would take the convertible Camaro which Pete Estes had access to in the executive garage, and have the factory add Z/28 options to it. Mr. Estes became a fan immediately, and went on to keep it as a personal car. Over 7,199 Z/28 coupes were produced for the 1968 model year, but no other convertible Z/28 variants have been built since. The car Pete Estes drove remains as the only convertible Z/28 ever produced by Chevrolet.
---