We Visit Pomona Swap Meet
The Pomona Swap Meet is a magical place, swarming with classic cars, parts, retro memorabilia, and 25,000 attendees eager to make a deal. Its as if a bazaar takes over the Fairplex of Pomona, California. Carts overflowing with parts are dragged around. Buyers and sellers are haggling for every dollar. You cannot imagine it to be a pleasant experience in 90 degree heat. But as soon as the engines turn over, everyone takes a step back and smile as they see hundreds of classic cars roll down the main strip.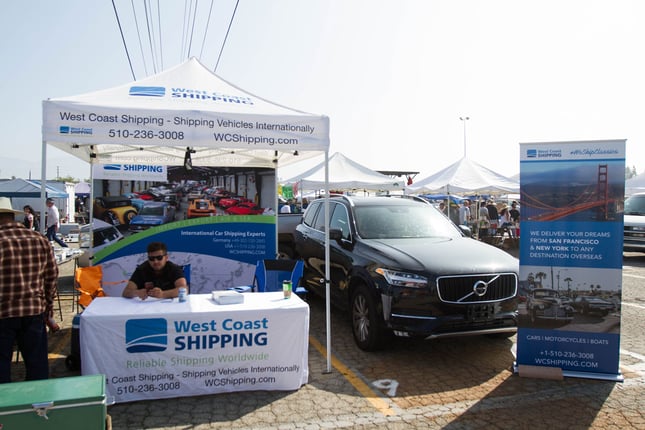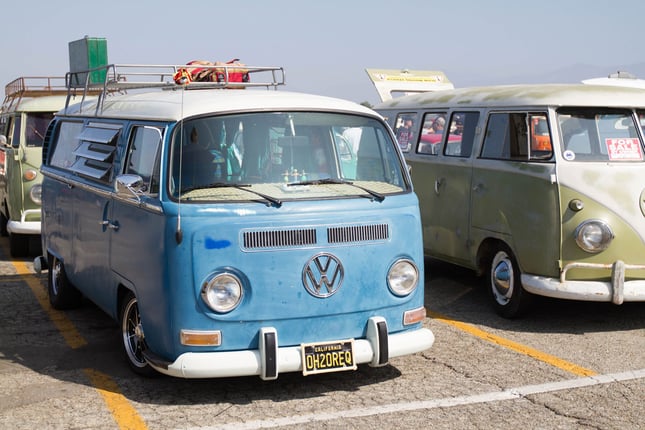 Aircooled VWs, Porsches, lowriders, hotrods, muscle cars, pickup trucks - nearly every kind of classic car is in attendance. Some cars are in their original condition, while others are customized to the extreme. Every car is accepted. It is the event desperately needed at a time when the classic car market is being flooded investors who are losing sight of what it is all about; the classic cars and the diverse buyers they attract from around the world.
More about the Pomona Swap Meet - it's a biannual event that has been taking place for over four decades, drawing in crowds from all over the world. It is the largest automotive swap meet in the United States, featuring over 15 miles of parts and accessories for all types of vehicles. But it's not just about buying and selling; it's a gathering of like-minded individuals who share an appreciation for classic cars and the culture surrounding them.
In addition to the endless rows of vendors selling everything from vintage license plates to rare engine parts, there are also car shows and competitions, live music, and food vendors. It's a family-friendly event, with plenty of activities for kids and adults alike. It's not uncommon to see families pushing strollers down the aisles, and even dogs are welcome.
What sets the Pomona Swap Meet apart from other car shows and swap meets is the diversity of vehicles on display. It's not just about hot rods and muscle cars; you'll also see Volkswagen buses, old school lowriders, and even vintage motorcycles. And it's not just about the vehicles themselves, but the stories behind them. Owners are often more than happy to share the history of their cars and how they came to own them.
Overall, the Pomona Swap Meet is a must-visit for any car enthusiast, whether you're a die-hard collector or just someone who appreciates classic cars. It's a unique experience that can't be replicated anywhere else, and a testament to the enduring popularity of vintage vehicles.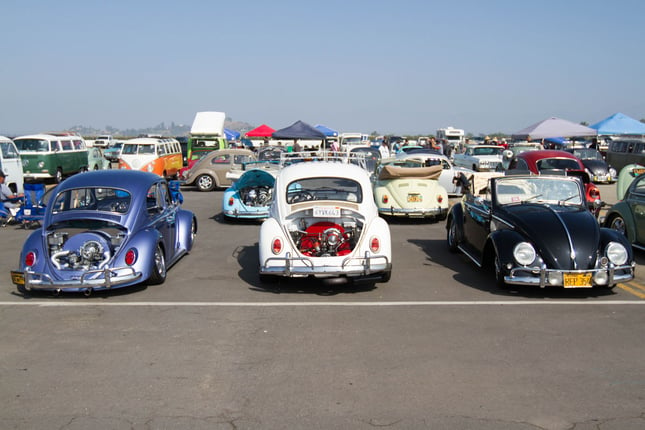 After attending Pomona Swap Meet last weekend, we believe all car enthusiast should attend the Pomona Swap Meet at least once.
---