Purchasing Classic Cars From Pebble Beach Auctions While Overseas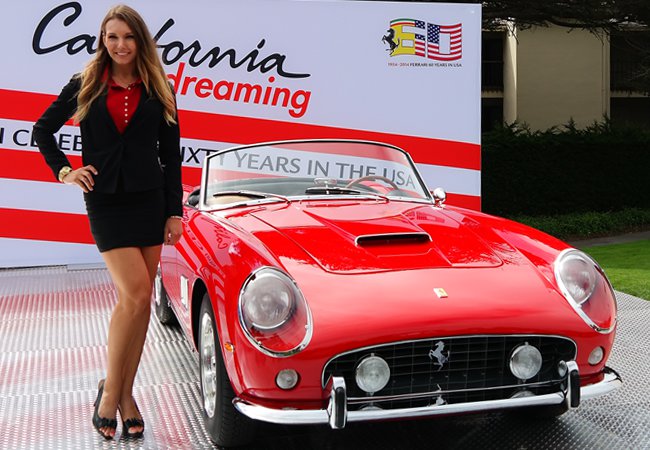 Record breaking auctions available for overseas buyers
This summer, classic car collectors and enthusiasts around the world will set their eyes on a small coastal city in California known as Monterey. From August 10th to the 16th, Monterey will become host to some of the largest and most prestigious classic car auctions in the world, including those held on the Pebble Beach golf course.
In 2014 alone, Pebble Beach auctions were responsible for a record $430 million in classic car sales - a third of the total US classic car sales for the whole year. Everything from record breaking $38 million Ferrari 250 GTOs, to VW buses and modern exotics are purchased here each year.
Buying from overseas
1. Find a Classic Car
The Pebble Beach auctions allow you to view available cars (called lots) right on their website.
Gooding & Company - www.goodingco.com
RM Sothebys - www.rmsothebys.com
Bonhams - www.bonhams.com
Mecum - www.mecum.com
Rick Cole - www.rickcole.com
2. Bid
Not able to bid in person? Many of the larger auctions such as Gooding & Company, RM Sothebys and Bonhams allow you to place bids online. All others allow bidding via the phone.
Register for the auctions and get access to online bidding here:
Gooding & Company - www.goodingco.com/register/
RM Sothebys - www.rmsothebys.com/registration/index.cfm
Bonhams - www.bonhams.com/how_to_buy/9878/
Mecum - www.mecum.com
Rick Cole - rickcole.com/register-to-bid/
3. Pay
An international wire transfer is the preferred method of payment. They can be made through your bank's website or local branch. Wiring instructions can be obtained directly from the auction.
4. Ship
Our conveniently located loading facilities are just two hours from Pebble Beach, making us a closer and cheaper alternative to Los Angeles.
You don't even need to deliver the vehicles to us, our partnerships with trusted enclosed transporters allow us to safely move your vehicles from Pebble Beach to Oakland for loading.
Once we receive your vehicle, we load it into its own container and ship it from the nearby port of Oakland to an overseas port closest to you. We handle the export documentation and U.S. customs to ensure everything leaves on time.

Once it has crossed the sea, we can have our agents unload it and deliver it right to your door.
You can see current shipping rates right on our shipping calculator or contact us for a custom solution.
Happy bidding!
---