What are the risks when shipping overseas?
Shipping overseas is generally considered a safe and reliable method to transport goods. It is estimated that out of the 120 million containers shipped each year, just 10,000 are lost at sea. While that is such a small amount compared to the overall volume, would you want to be stuck with the bill if your container falls overboard?
Not only can containers fall off ships due to adverse weather, containers can also be mishandled at the port causing significant damage to the cargo inside. Containers can be dropped, they can be knocked over, and some can even catch fire due to dangerous goods being shipped.
Here's what happened in 2018 at a container port during a trans-shipment.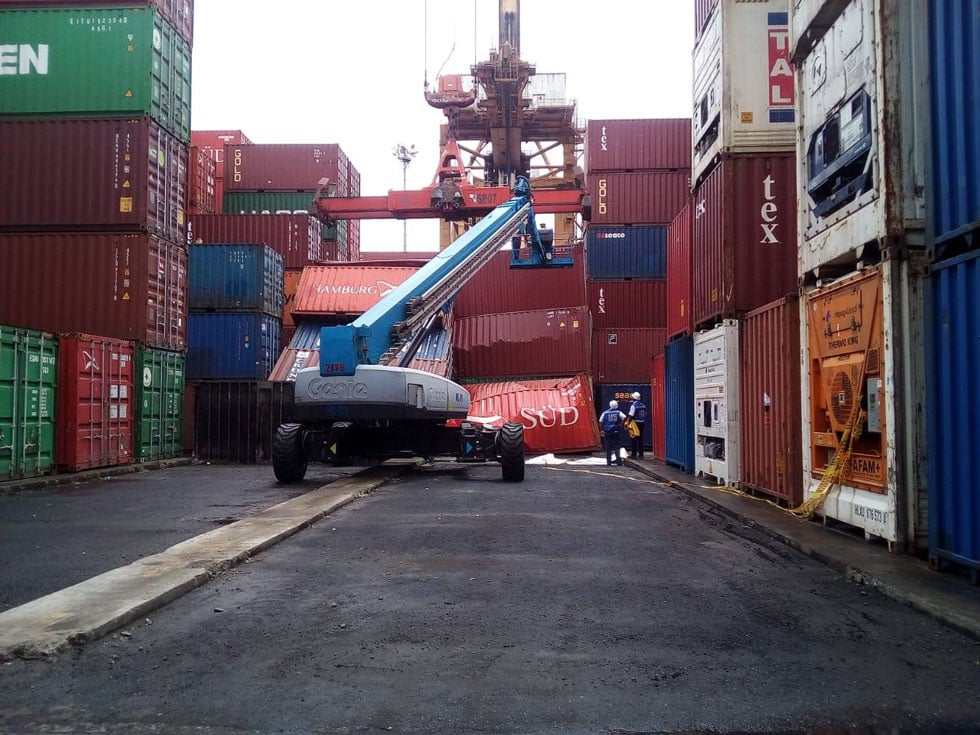 A dock worker mistakenly tipped over a container when moving it, causing half a dozen containers to tumble. The containers fells from up top and crushed the containers on the bottom.
The container you see here sustained most of the damage. It also had classic cars inside destined for Europe. Without shipping insurance, the owner of those vehicles would only receive a $500 reimbursement from the ocean carrier.