What Can Be Shipped?
Nearly any type of goods can be shipped inside of a container. You can ship cars, motorcycles, boats, and depending on the size and weight even construction equipment, planes and helicopters. As long as it fits into a container and is legal to export from the USA and import into Poland, we can collect it, load it, and ship it.
How Is It Shipped?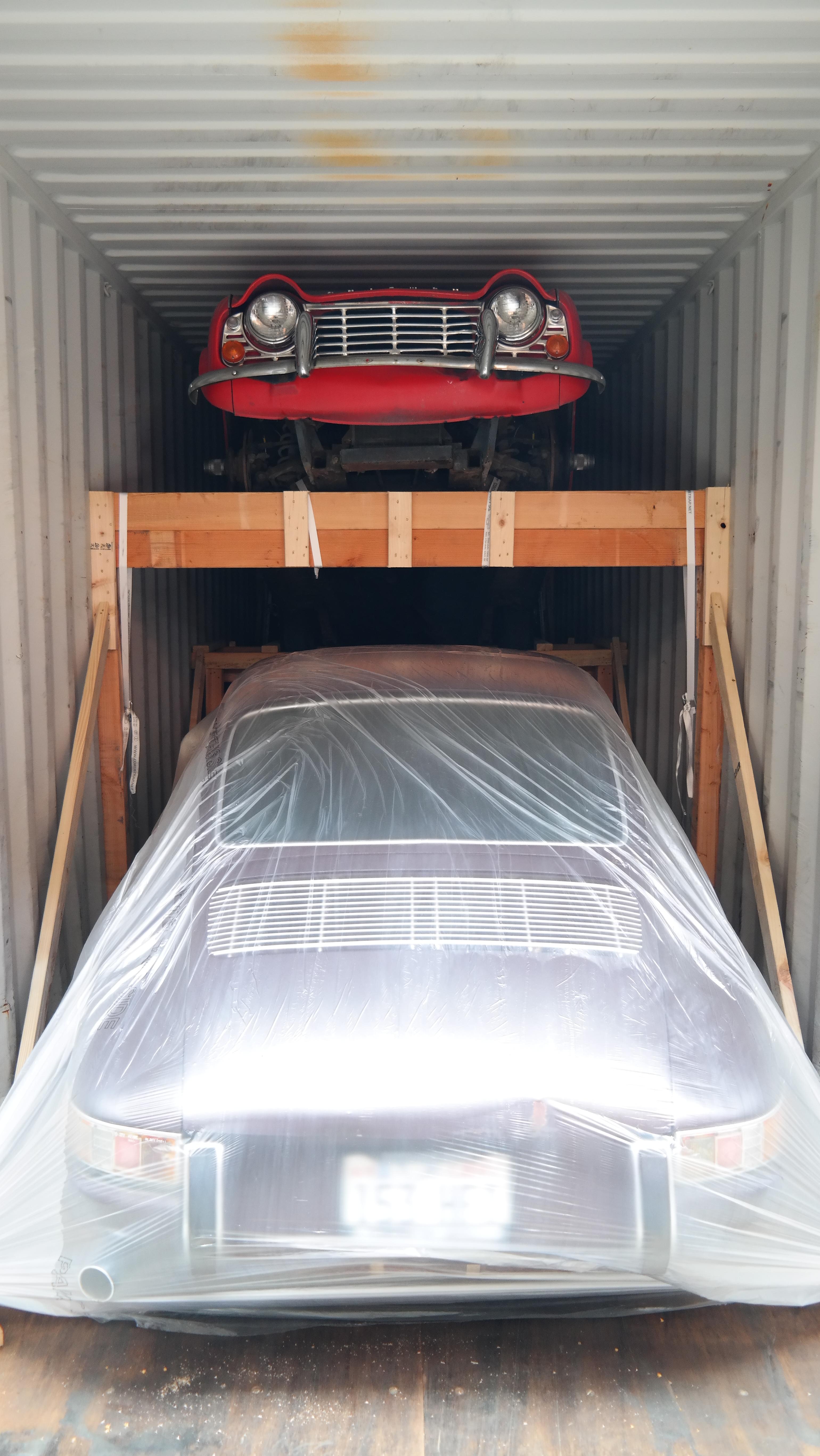 You have three options when shipping cars from the United States to Poland. The first and most popular method is using a container. It's a cost effective option when shipping anywhere from 1 to 5 cars in a single container. Cars are placed inside of the container and securely strapped. Unlike other shipping companies who utilize metal chains, we secure your vehicles using custom wooden blocks and ramps to minimize the possibility of any part of your car being scratched or scuffed. If you are moving from the USA to Poland, containers also provide ample space for your household goods. We can divide a container into numerous sections and dedicate enough space to furniture and anything else you are taking overseas. We provide moving services from California and New Jersey. Take a look at the containers offered or contact us today to check if your vehicles will fit in a single container. Containers arriving in Poland must be paid for and cleared before you are able to pickup your cars and goods. We have local agents in Poland ready to accept your vehicle, guide you through the customs process and even deliver the car to your door.
Cars are also shipped to Poland via our roll-on/roll-off service. It's a great option when moving a single car to Poland, without any household goods or parts. The car must run and drive because of the way it is shipped, they are required to be driven on and off a RoRo vessel at the port by an ocean carrier's employee. Because of this you are not allowed to have any other items or packages in the vehicle, and your car must also be drained of the fuel until the warning light comes on. We do not recommend shipping classic or exotic cars to Poland using RoRo, read more about why here. Once the RoRo vessel arrives at a port in Poland, the ocean carrier will drive the vehicle off the vessel and release it to you when the freight and import duties are paid for.