Exciting Classic Cars Shipped Overseas: 1966 Ferrari 330 GT 8245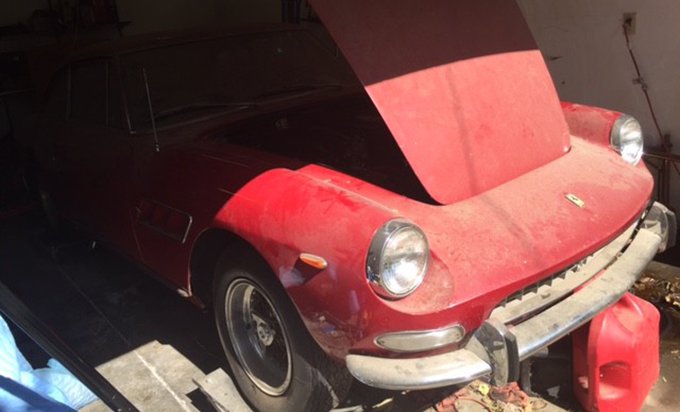 The 1966 Ferrari 330 GT 2+2 serial number 8245, shipped overseas to the UK last month.
Classic Ferraris are known for their steep price tags. Yet the 330 GT 2+2 only witnessed a significant growth in value during the last decade. In 2005, this car was sold for under $50,000. According to Hagerty, the value increased by over 465% since then.
Produced from 1963 to 1968, only 1,099 cars were ever built in the 330 GT 2+2 configuration. However, this car was even more special. It was one of only 455 single headlight Series II 330 GT 2+2's produced.
This particular car first left Italy in 1966 when it was shipped to the Garage Francorchamps dealership in Belgium. There it quickly found a local buyer and remained off the radar until appearing in the US almost 15 years later.
In 1980, Thorobred Motorcars in Virginia acquired the car and imported it into the US. The car spent the next 20 years moving through numerous dealers and owners in the states until it was sold at the The Branson Collector Car Auction in 2005 for a modest $49,820. More private sales followed during the next 10 years.
Ultimately, the 330 GT 8245 was sold this year by Gullwing Motor Cars based out of New York City. The car has since left the states after being shipped internationally to the UK.
Source: 330gt.com, barchetta.cc
---