Demand for Classic Cars Overseas Continues to Grow
The first quarter of the year presented a challenging set of circumstances for international auto traders. The West coast port labor fiasco caused backlogs and massive delays for shippers, while the strong US dollar curbed demand in certain markets. International car shipping companies reported just over 126,000 cars were shipped in the first quarter, a 12 percent drop when compared to last year.
However, not all auto traders experienced a decline in business. Those involved in the classic car market continued to profit on their growing demand around the world.
The UK and Germany, two of the largest classic car markets, imported more cars than last year. Car shipping volume to the UK increased by 51 percent, and Germany saw a 79 percent increase.
Most of the growth is attributed to the astronomical growth of classic car values. Everyone, from classic car enthusiasts to collectors wants to invest in classic cars. Vehicles such as the VW camper bus or classic Porsches are most in demand.
Read more on shipping VW buses overseas
Another reason car imports to the UK and Germany did so well is due to the rising popularity of the new muscle cars. They are now more efficient and cheaper to import to Europe then ever before.
As the United States is the second largest classic car market, sourcing classic cars isn't an issue. The US West Coast contains a treasure trove of rust-free classics that entice European car enthusiasts and collectors alike.
Download our classic car resource guide

To see more data on which countries and markets experienced growth during Q1 2015 download our latest US car export report.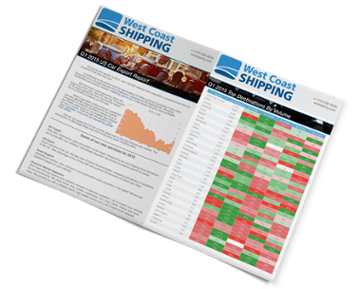 ---