Shipping Cars Overseas to the United Kingdom
Shipping Cars to the UK
When shipping cars overseas to the United Kingdom West Coast Shipping (WCS) knows that we're not transporting the Royal Crown Jewels - but we do understand how important your car is to you. That's why when shipping cars internationally, we treat your car shipment like royalty, ensuring its careful treatment every step of the way.
Learn more about shipping overseas to the United Kingdom by visiting the shipping to Europe section of our website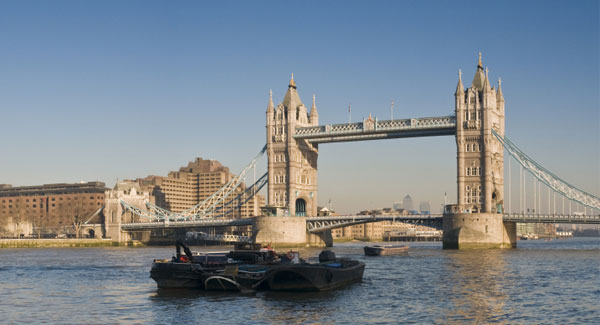 What are the choices when shipping cars to the UK?
Shipping via air - Shipping via air freight is by far the fastest way to get cars from the US to the UK although it is also the most costly. Cars can usually be delivered from the US to Glasgow International Airport in Scotland or to Heathrow International Airport in two to three days. Not surprisingly, there is limited space on airplanes so cars need to meet weight specifications and fall within established length and height dimensions. Additional personal items are not allowed to be shipped within the vehicle.
Shipping via a 20ft or 40ft container - Cars shipped in containers typically take approximately 30 days to arrive from the west coast or about 15 days from our east coast facility. Destinations within the UK include Southampton, Liverpool, Thamesport and London Galway. These ports are very well serviced by major lines including Happag-Lloyd, MSC, NYK and OOCL that offer regular weekly service from both US coasts. All cars are carefully loaded into what's known as a WWT container, short for Wind and Water Tight and maybe shipped separately or safely consolidated with other cargo. Learn more about Consolidated Cargo When Shipping Cars Overseas. Personal items may be packed inside a car and shipped along with the vehicle which WCS tracks throughout the car's journey.
Learn more about our classic car solutions at our classic car section of our website
Shipping via Roll-on/Roll-off - This is another method available for shipping cars to Britain or for shipping cars to the United Kingdom and is commonly referred to RO/RO. The estimated time for shipping via RO/RO is about the same as using a container. Since the car is simply driven on and parked, often leaving it out in the open, it is typically the least expensive option. In order to opt for RO/RO, the car must be in running condition, is required to have 1/4 tank of gas - no more or less or there is a risk of being charged - and cannot be shipped with personal items inside.
Learn More About Shipping Cars to the UK
Please contact West Coast Shipping for an instant car shipping quote to to the US.
UK Vehicle Import Taxes:
If the above mentioned scenario does not apply to your situation, then you will have to pay the import duty and VAT tax to customs. You must also make sure that you have valid car insurance. Those numbers are:
Import Duty: | 10%
VAT: | 20%
Import Duty for Collector's Vehicles: | 5% | with no VAT
- See more at: http://www.schumachercargo.com/uk/car-shipping-to-uk.html?gclid=CjwKEAjwiumdBRDZyvKvqb_6mkUSJABDyYOzaz8Y-83XSeXGdX4quWb99ahqVnhkWcvl8VNOF6S1JxoCzK_w_wcB#sthash.L7cx0aYl.dpuf
UK Vehicle Import Taxes:
If the above mentioned scenario does not apply to your situation, then you will have to pay the import duty and VAT tax to customs. You must also make sure that you have valid car insurance. Those numbers are:
Import Duty: | 10%
VAT: | 20%
Import Duty for Collector's Vehicles: | 5% | with no VAT
- See more at: http://www.schumachercargo.com/uk/car-shipping-to-uk.html?gclid=CjwKEAjwiumdBRDZyvKvqb_6mkUSJABDyYOzaz8Y-83XSeXGdX4quWb99ahqVnhkWcvl8VNOF6S1JxoCzK_w_wcB#sthash.L7cx0aYl.dpuf
---