Preparing to Ship Cars Overseas to Germany
What to Know When Shipping Cars to Germany
It's no secret that Germans love their cars. Their romance with wheels started in the late-1800's when Carl Benz invented his first practical motor car and this love affair has flamed hot ever since. Whether driving a tiny Mini-Cooper or a red-hot Audi A8-LW12, Germans are known for keeping their cars meticulously clean. Some of this attention to detail may be attributed to the Technische Uberwachungsverein, better known and more easily referred to as the TUV. Because the TUV can withhold a window sticker (required for driving on German roads) for infractions as small as rust spots or minor dents, it is rumored to be more feared than the tax man. Yet whether by inclination or policy, Germans appreciate fine cars of all makes and models and share a special fondness for imported classic American autos.
Find out more about international car shipping to Europe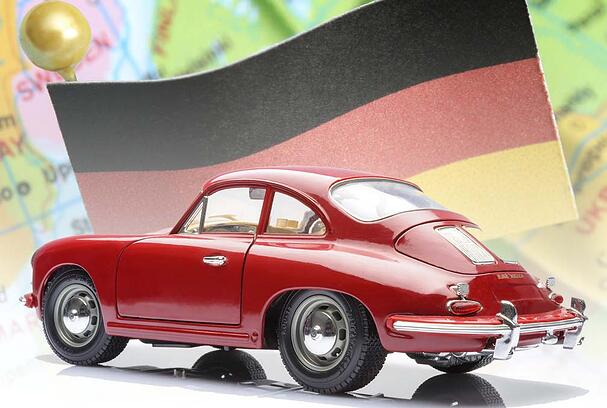 Options for Shipping Cars from US to Germany
Shipping via air - Shipping via air freight is by far the fastest way to get cars from the US to Germany although it is also the most costly. Cars can usually be delivered from the US to Berlin, Dusseldorf, Dresden, Hamburg, Munich and Frankfurt in one or two days. Not surprisingly, there is limited space on airplanes so cars need to meet weight specifications and fall within established length and height dimensions. For security reasons, additional personal items are not allowed to be shipped within the vehicle.
Shipping via a 20ft or 40ft container - Cars shipped in containers typically take approximately 30 days to arrive from the west coast or about 14 days from our east coast facility. Destinations within Germany include Hamburg and Bremerhaven. All cars are carefully loaded into what's known as a WWT container, short for Wind and Water Tight and may be shipped separately or safely consolidated with other cargo. Learn more about Consolidated Cargo When Shipping Cars Overseas. Personal items may be packed inside a car and shipped along with the vehicle which WCS tracks throughout the car's journey.
Learn more about our classic car solutions at our classic car section of our website
Shipping via Roll-on/Roll-off - This is another method available for shipping cars to Germany that is commonly referred to RO/RO. The estimated time for shipping via RO/RO is about the same as using a container. Since the car is simply driven on and parked, often leaving it out in the open, it is typically the least expensive option. In order to opt for RO/RO, the car must be in running condition and cannot be shipped with personal items inside. See 12 Tips for Shipping Cars Overseas
Services to Expect When Shipping Cars Overseas
If you are an experienced dealer or an individual on the move, a reliable international car shipping company can be of great assistance to you when shipping cars to Europe. West Coast Shipping (WCS) provides secure warehousing of its customer's cars so they are not exposed to the elements or subject to theft while waiting dockside. A thorough shipper like WCS has agents in Germany to assist customers through the infamous TUV processing as well as through customs. State of the art companies like WCS also use high tech cameras and sophisticated software to track each shipment from start to finish.
So Gute Reise! For international car shipping to Germany, use our international car shipping calculator.

---