Shipping Cars Overseas to Asia and Central Asian States
Shipping Cars, Boats and Heavy Equipment to Asia and Central Asian States
The economies of the Central Asian States, also referred to as the Commonwealth of Independent States (CIS) are rapidly recovering from their former dependence on Russia as their only sizeable trading partner.Their entry into a modern, global economy has increased demand for western cars, boats and heavy construction equipment, creating opportunities for international vehicle shippers to expand into these emerging markets. Landlocked and geographically challenged, shipping cars overseas can be fraught with logistic difficulties. However, since the principals of West Coast Shipping originate from Bishkek, the capital city of Kyrgyzstan, and maintain strategic partnerships throughout the area, they are uniquely qualified to meet these challenges when shipping cars overseas to Asia.
Read our insights on shipping cars overseas to Kyrgyzstan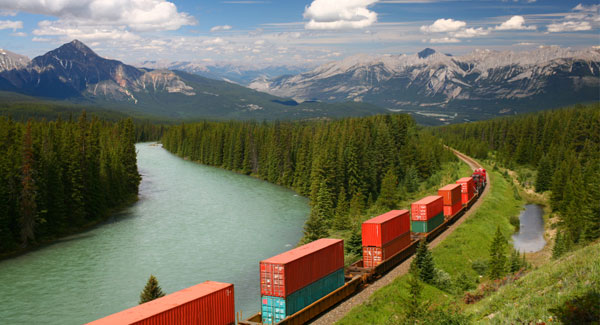 Logistics of Shipping Cars and Other Vehicles Internationally to Central Asian States
Mapping it Out: WCS ships cars to all of the states in Central Asia, including Kazakhstan, Kyrgyzstan, Uzbekistan, Turkmenistan and Tajikistan. The capital cities of Bishkek, Kyrgyzstan and Almaty, Kazakhstan are key destinations. There are two major ways to approach these end points, either through Europe or Asia, each requiring reliable agents to assist along the way.
Klipeda in Lithuania is the major port of departure for Europe and cargo is handled in one of two ways: containers arrive by ship and are directly loaded onto the railway; or the containers are unloaded upon arrival and reloaded onto railway wagons. Due to a lack of sufficient platforms the first option usually results in significant delays.
The second method is less costly but vehicles need to be free of any mechanical issues, cannot contain additional items, and can be subject to damage in the loading and unloading process. Because seals on containers have to be broken, minor theft can occur, although a reliable shipper like WCS has cameras at each point along the way and can quickly identify where the theft occurred and reimburse the client.
WCS finds that going through China is usually the less expensive and more reliable shipping option. Typically containers are shipped to the ports of either Qingdao or Lianyungang and are then offloaded onto railway platforms. They journey by rail until they reach the Khorgas or Alashankou rail stations in western China.
Use our shipping to Asia calculator to find get rates for shipping cars overseas
Vehicles being shipped from our facility in Oakland, California take approximately 45 days to arrive. If cars are shipped out of New Jersey it can take from 30-70 days depending on whether it goes via Europe or Asia.
What to Expect When Shipping Cars, Boats, Motorcycles and Other Vehicles to Central Asian States
Borderlines: The Soviet Union may have dissolved, but old border issues remain and new issues continue to surface. When the containers reach Khorgas or Alashankou, for example, they have to be reloaded onto Central Asian lines as they are not compatible with the Chinese rails. Because traffic is still largely one way – into the countries – it is too expensive to send the containers back empty. As a result, exporters need to buy them outright and work with agents to sell them for scrap or find alternative uses. Duty, VAT, customs and related paperwork varies from country to country, although as a rule, newer cars are less expensive to bring in than older models. While Russian is the main language used in regional commerce, language differences can still present barriers.
Links and Lines: Whether shipping via Asia or Europe, a significant portion of the journey is overland, requiring reliable, third party agents to ensure that when shipping cars internationally, they are delivered on time and intact. For instance, when WCS sends cargo to China, our agent accepts the delivery and sees it through a tangled web of Chinese customs. The agent is then responsible for loading the goods onto the correct rail lines and ensuring that it reaches its final destination. The customer is responsible for the last customs check. WCS containers delivered via China, are securely sealed before departure and remain sealed until ultimate delivery. Taking nothing for granted, WCS is in direct communication with the Chinese Railroad Ministry and routinely meets with our agents on the ground, making certain they elect the most convenient and least expensive routes for our customers.
Don't Get Lost in Translation: Given the complex logistics of shipping cars to Central Asia, it's important to find a reliable shipper fluent in the languages, beaucratic indiosyncrices and cultures of the countries involved.
WCS can provide international car shipping quotes and instant quotes on all other international, vehicle shipping services.
---