Toyota, Ford & Mercedes Among Top Exported Car Makes From The USA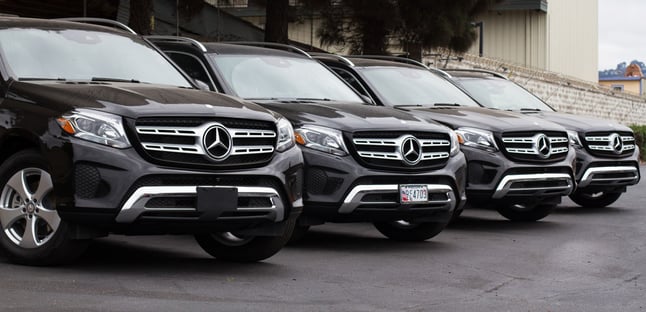 Did you know that over 500,000 new, used, and classic cars are shipped overseas in containers each year? We took a dive into container shipping data for 2016 to see which auto makers made for the most popular exports.
3. Mercedes
Mercedes-Benz is the most popular luxury auto brand to be shipped in containers during 2016. Over 15,000 Mercedes branded cars were exported from the US, 4% more than in 2015. The increase in volume can be attributed to a greater number of new Mercedes being shipped in containers by the manufacturer to Central and South America. Why use containers instead of RoRo ships? Ocean vessels carrying containers are able to dock at ports without RoRo service.
2. Ford
Container shippers exported 16,748 Ford vehicles, placing the automaker second among the top exported brands. Volume was up 4% over 2015. Demand for Ford cars overseas was driven by the new Ford Raptor, Hybrid vehicles, and classic cars such as the Mustang and F1 pickup.
1. Toyota
Toyota is the number one auto brand exported from the USA in 2016. It took the top spot with 41,940 cars, just 1% lower than in 2015. That's 8% of all autos shipped in containers during 2016. Toyota continues to be one of the world's most in demand cars due to the low cost, reliability, and easily sourced parts. Toyota's are particularly popular exports to the Middle East, Asia and Africa.
Interested in learning more and seeing a breakdown of which countries import the most cars from the United States? Download our 2016 Car Export report.
---