How Cars are Shipped to China
In order to export your car from the United States, your vehicle will be required to clear US customs. You will have to submit the following documentation:
Original title or MSO for your vehicle
Bill of sale showing you purchased the vehicle
Copy of your passport if you are not a US citizen or an EIN letter from the IRS if you are a US citizen
Filled out Power of Attorney form which is available with our online shipping form
If you have any questions about the documentation requirements for shipping your cars to China please contact us.
In a Container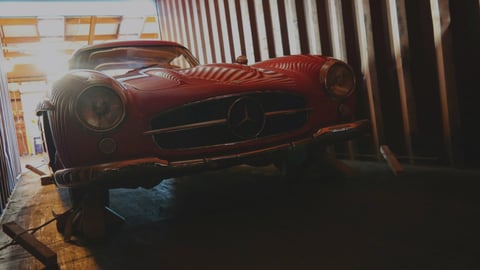 Car shipping to China in a container is by far the most popular method. In 2015, over 30,000 cars were shipped this way from the US. Customers shipping a single car choose the consolidated car shipping option which lowers the cost of shipping. It is the best option for a single new, used or classic car because it allows you to share a whole 40 or 45ft container with other customer's vehicles. Consolidation can lower the cost of shipping your car by over 60%.
When shipping valuable classic and exotic cars you can also have a whole 20ft container all to yourself by selecting the 20ft container shipping option. It is the safest and most secure way to ship a car to China. If you are shipping 2 to 4 cars, we can fit them in a single 40/45ft container by utilizing customized ramps. Since every shipment is different, we utilize wooden ramps and frames to ensure each vehicle is safely loaded and protected.
An additional benefit to shipping in a container is the ability to load extra parts, packages, or household goods. We can load your cars in any configuration deemed safe for the vehicles, giving you extra space for other items.
Once your container arrives at the destination port in China, your overseas agent can collect it at the port for you, and take it to their facilities for unloading. Import agents in China can also provide additional services such as import clearance and local registration.
Roll on/Roll off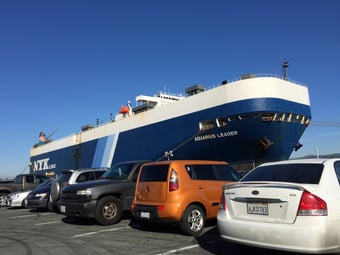 The cheapest method of shipping a car to China in certain cases is via RoRo service. You car is taken directly to the terminal, driven onto a RoRo ship and strapped down to the floor. The car must be in running and driving condition, and it cannot have any other packages, parts or goods inside. RoRo carriers are also very strict about the amount of fuel remaining in the vehicle, requiring any remaining fuel in your vehicle to be pumped out until the fuel indicator lights up. Shipping times via RoRo are similar to container shipping because they travel along similar shipping routes. However RoRo ships leave on a different schedule, and departure dates vary from weekly to bi-weekly departures.

Upon arrival at the destination port, your car is driven off the ship. Import documentation must be cleared and up to date on China's side in order for you to be able to pickup the car directly from the port of arrival without delays.
Air Freight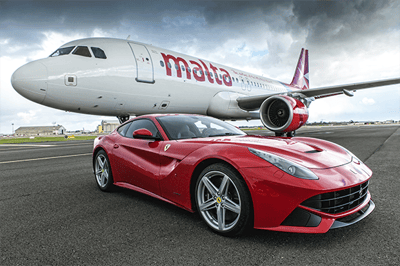 While most do not choose the air freight method due to the costs involved, it is the only option when you need a car overseas within days instead of weeks. Cars are placed on specialized pallets, and are then placed on cargo planes or in the cargo hold of regular airliners. You can ship from virtually any US airport to any international airport in China. The cost of shipping a car by air freight is calculated on the volume the car takes up. The wider, higher, or longer the car is, the more expensive it is to ship by air. Some customers choose to have their cars and motorcycles crated to avoid any possibility of damage in transit. Once the documentation for export and import are cleared, cars are transported directly to the airport for shipping.
Please let us know if you have any questions about shipping your car to China from the USA - contact us today.